Is Chevron leaving our gas fields in good hands?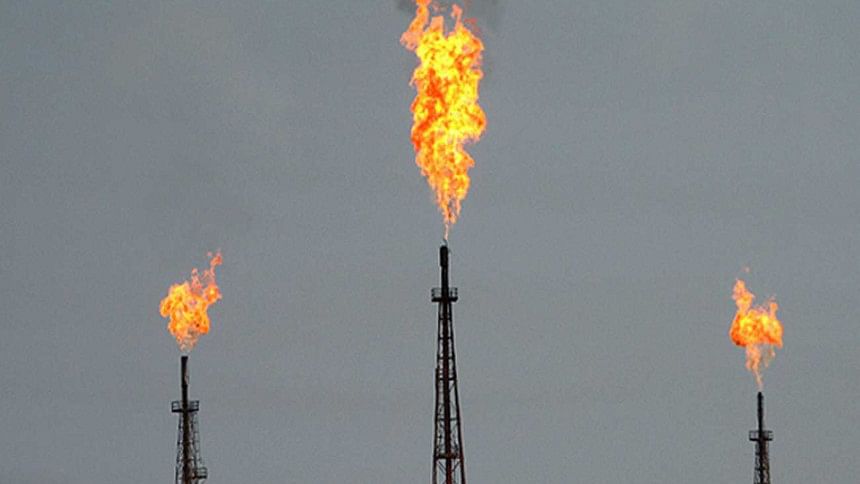 In an unexpected manner, Chevron, the world's third largest oil company, has been on the move to quit Bangladesh, where it holds three gas fields (Bibiyana, Jalalabad and Moulvibazar) in Sylhet, that combined, contributes about 55 percent of the total daily gas produced in the country today. This is surprising because Chevron made an agreement to sell and transfer the gas fields to a Chinese oil company named China Zhenhua Oil in February 2017 without the knowledge of Petrobangla or any other governmental agency. Furthermore, in April, a team of eight Zhenhua Oil Company personnel was invited by Chevron to Bangladesh and taken on a tour of the gasfields, again without prior permission or knowledge of the Bangladesh authority. 
This is in spite of the fact that according to the Production Sharing Contract (PSC) with Bangladesh, Chevron is obliged to seek prior permission from Petrobangla, should it wish to transfer the gasfield to another company. In case Petrobangla makes a judgment that the proposed company is technically and financially sound and fit to run the gasfields, only then may Chevron move for a transfer negotiation. To many insiders, the way Chevron made its move is unlawful and even outrageous whereby the Bangladesh authority has been undermined.
What is the status of the oil company Chevron chose to leave our gas fields with? How strong is its technical competency? How experienced is the company in running oil-gas exploration and development in the international arena?  How does it compare with Chevron?
With its headquarters in San Ramos in California, Chevron is active in 180 countries in all aspects of oil and natural gas industries. It has 11 billion barrels of oil equivalent proved reserves worldwide. The company has a daily production of 2.6 million barrels of oil equivalent from its global oil and gas reserves. 
In comparison, the Chinese company Zhenhua Oil is a small entity with oil gas business links in only six countries including Kazakhstan, Iraq, Syria, Egypt and Myanmar. It is understood from the company website that Zhenhua Oil is involved as an operator in oil gas activities only in one country, i.e. Egypt, while in the remaining countries Zhenhua does not operate but holds shares in oil gas acreages. The total reserves of the company in these countries amount to about 1.6 billion barrels of oil equivalent, considering the share it holds in these assets. Likewise, the daily production of the company is about 80,000 barrels of oil equivalent – peanuts compared to what Chevron produces.
Zhenhua Oil, a company incorporated in 2003 and engaged as an operator in one country outside China, is likely to fall short in experiences and expertise in gas field development when compared to bigger and more robust oil companies, not to mention the oil giant Chevron. The upscale technology used by Chevron, the link services, the trained technical workers needed to be in place for the future health of the gas field – these are factors that have to be considered. The three gas fields operated by Chevron namely Bibiyana, Jalalabad and Moulvibazar, together form a major hub on which the present gas supply system of the country is heavily dependent.
There have been unofficial allegations from the Petrobangla reservoir experts that Bibiyana has been subjected to over-production and this may have harmed the gasfield reservoirs. Truly, the rate of production is high and the gas field may lose its high production capability sooner than later. The projection of future production indicates that Bibiyana will start sharply dropping its production level as early as 2022 to 2023 and thereafter, the gas field will run towards depletion. Ideally, a gas field as large as Bibiyana should be running for many more years than the projection given. It is a little odd that out of 20 producing gas fields in Bangladesh, a single gas field, Bibiyana, produces more than 45 percent of the total gas produced in the country per day. Chevron, however, categorically denies that this is a case of overproduction. Anyway, Bangladesh allows and often asks Chevron to produce this much to get relief from the gas deficit the country is facing. 
Zhenhua Oil has one advantage on its side though. It is a state owned company and a subsidiary of the defense investment conglomerate Norinco. Petroleum observers opine that the company therefore does not play for immediate financial benefit solely, but is involved in geopolitics to some extent. China, an emerging superpower, wants to establish and enhance its influence in the South and Southeast Asia, and has been prompted to avail the opportunity to enter into the vital area of the energy sector. As stated in the company website ". . . the company is one of the major state-owned enterprises involved in implementation of China's strategy of going global. . . "
Zhenhua Oil is a small oil company compared to not only Chevron, but also big Chinese oil companies like Sinopec or PetroChina. It has limited exploration and development experience. As far as the technical experiences of running oil or gas developments are concerned, Zhenhua is no match to Chevron. This is very important for Bangladesh because the upscale technology being used by Chevron in developing the three gas fields has to be continued; otherwise the system may fall back and the vital supply of gas from these fields may be interrupted. Bangladesh has to ensure that the company to which the gas fields will be transferred has sufficient competency and experience in upscale technology in gas field development so that the production supply line remains intact.
Chevron had been in the driving seat of the international oil activities since the heydays of the 1940s to 1960s when giant and super giant oil field discoveries changed the face of many nations. During that period, seven oil companies, one of them being Chevron, ruled the global oil industry with absolute power. As the famous British writer Anthony Simpson described in his bestseller, Seven Sisters, the annual budget of these companies used to be bigger than those of many developing nations. Since the fall of the colonial era, those powers were gone, yet Chevron remains one of the most vibrant and globally active oil companies in the world. But Chevron needs to understand that it has a responsibility to be transparent, lawful and ethical, especially when it comes to dealing with a sovereign nation. It should not unethically compromise on technical competency of a firm for its own financial gain. Bangladesh must make sure that this does not happen.
The writer is Professor, Department of Geology, University of Dhaka.