Time to act to secure GSP-plus status
Bangladesh's labour law and rights situation under EU scrutiny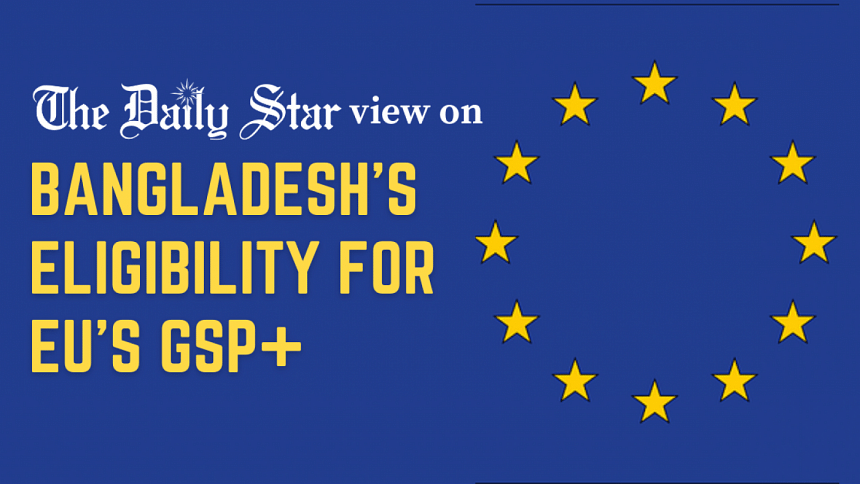 It comes as no surprise that Bangladesh will need to fulfil certain conditions to be eligible for the European Union's Generalised Scheme of Preferences Plus (GSP-plus), as has been made clear by the visiting delegation of the European Parliamentary Committee on International Trade. The delegation categorically said that Bangladesh needs to improve its rights situation and amend its labour law in line with international standards. Among the issues it flagged is the progress achieved in workplace safety since the Rana Plaza disaster which, it claimed, has not been "substantial". The committee also expressed – justifiably, we may add – concerns over certain aspects of the labour law, extrajudicial killings, enforced disappearances, and shrinking of civic space in the country.
The warning comes at a time when Bangladesh is struggling on multiple fronts to ensure sustainable economic growth and good governance with the rights of workers and general citizens protected. Bangladesh is scheduled to become a developing country in 2026, and in this regard, a UN committee has recommended that the country should get five years, instead of three, to prepare for the transition due to the impact of Covid-19. Understandably, until 2026, Bangladesh will continue to enjoy trade benefits reserved for Least Developed Countries (LDCs). To get the GSP-plus status, however, it will have to implement 32 international conventions on human rights, labour rights, environment, and good governance. In return, the EU will cut its import duties to zero on more than two-thirds of the tariff lines.
But the road ahead is certainly challenging. Bangladesh is under pressure to make a uniform labour law for workers both inside and outside of the Export Processing Zones (EPZs). Currently, the law allows trade unions only outside the EPZs. If all workers are allowed to unionise, it will increase their bargaining power and help address grievances related to working conditions. Bangladesh is also under pressure to fulfil its commitment to eliminate child labour by 2025. This will be harder to achieve given how children continue to be employed in vast numbers across the country. Meanwhile, the general rights situation also needs to be drastically improved, with concerns over the shrinking of civic space, using legal tools such as Digital Security Act, remaining largely unaddressed.
All these boxes will need to be ticked going forward. Otherwise, Bangladesh's export of readymade garments and other exportables to the EU will not be the only thing affected. The future of our democracy will also be negatively impacted. We urge the government to rise to the occasion and undertake necessary reforms.