Bangladesh getting GSP plus: Rights situation, labour law have to improve
Says European parliamentary delegation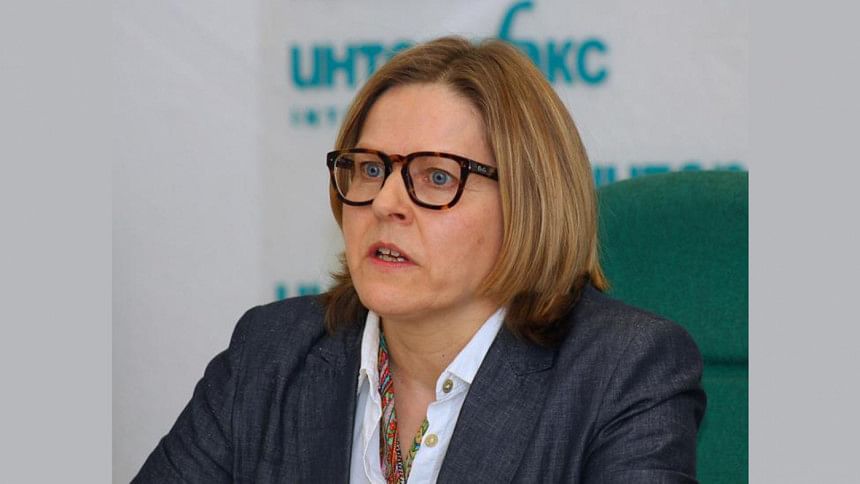 The European Parliamentary Committee on International Trade has categorically said Bangladesh needs to improve rights situation and amend labour law at the soonest in compliance with international standards to be eligible for GSP Plus.
It said the progress in workplace safety here since the Rana Plaza disaster is not substantial and that it has concerns over the delay in amending the labour law, and extrajudicial killings, enforced disappearances, shrinking of civic space and Digital Security Act.
The six-member delegation that is in Dhaka on a three-day visit starting on July 18 reminded that the country now needs to pass the tougher conditions for GSP Plus, which gives developing countries a special incentive to pursue sustainable development and good governance.
Bangladesh will not be eligible for GSP after 2029 and then needs to be eligible for GSP Plus. The country has to implement 32 international conventions on human rights, labour rights, environment, and good governance.
In return, the EU cuts its import duties to zero on more than two-thirds of the tariff lines.
The delegation, led by Heidi Hautala, met ministers and officials of commerce, labour, justice and foreign affairs, employee associations, trade unions and civil society organisations.
It also visited a textile and a pharmaceutical factory and Jute Diversification Centre to assess compliance levels.
"I wish to stress that full and successful implementation of the Labour Roadmap is a clear precondition for our further trade relations," said Heidi Hautala at the DCAB Talk (Diplomatic Correspondents' Association, Bangladesh) at the National Press Club yesterday.
EU Ambassador to Bangladesh Charles Whiteley and DCAB President Rezaul Karim Lotus also spoke at the event.
Heidi said they note concerns over reported delays in amending the labour law in full compliance with international standards. They want the implementation of the National Action Plan (NAP) by the stipulated time of 2026.
The EU has been pressuring Bangladesh over the last few years to make a uniform labour law for both the workers of the Export Processing Zones (EPZs) and outside of the EPZs. Currently, the labour law allows trade unions outside of the EPZs, not inside EPZ factories.
"We have today received promising signals that EPZ Labour Law would be soon amended to correspond to the government's commitments. No delay should be acceptable," Heidi Hautala said.
She said the EU has a zero-tolerance policy on child labour, and it attaches great importance to Bangladesh's commitment to fully eliminate child labour by 2025.
"Respect of human rights is also a fundamental condition of GSP Plus," she said.
She also expressed concerns over the application of the Digital Security Act but added that she was happy about the law minister's move to amend the DSA.
Heidi said the full implementation of labour law legislation requires a well-functioning and independent judiciary system, and that the recent creation of a labour court is a step in that direction.
Commerce Secretary Tapan Kanti Ghosh said Bangladesh has no plans to sign a Free Trade Agreement with EU but it may consider it after 2029 when zero-duty benefits to EU market would end.