Government must answer for botched dengue response
Bangladesh cannot tackle present and future dengue threats without learning from the past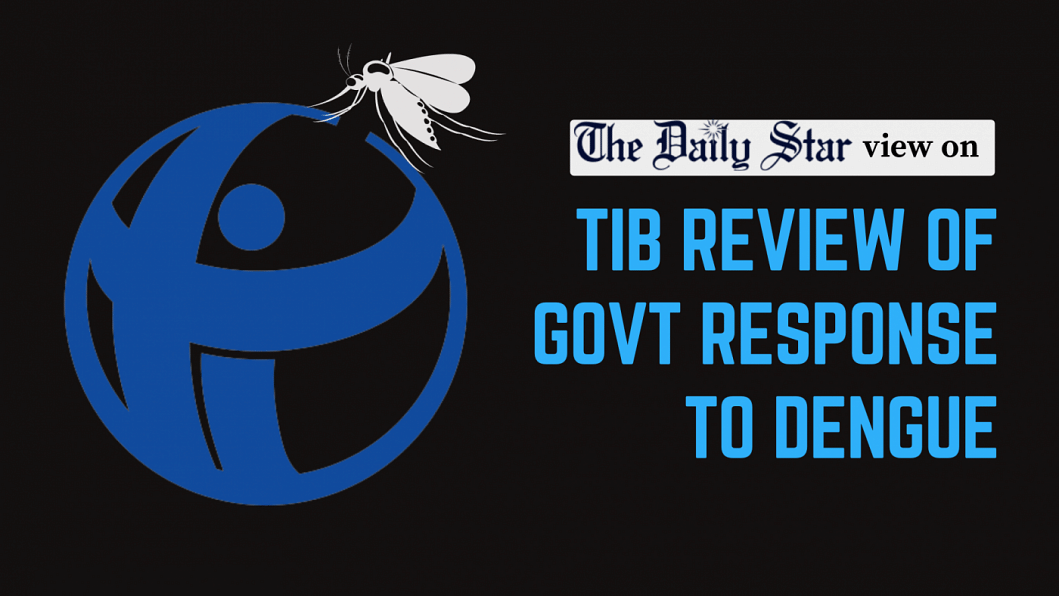 Dengue has claimed over 1,300 lives so far this year—the highest ever in a single year—yet, for reasons that defy logic, even at its peak, it has never received the kind of attention and intervention needed to contain it. This is why we find Dr Iftekharuzzaman's criticism of concerned government departments well-deserved. While unveiling a study on Monday, the executive director of the Transparency International Bangladesh (TIB) slammed the government for failing to tackle the mosquito menace and trying to shift the blame onto residents. This kind of mentality, if not changed, will cost us dearly in the future as well.
It's a mystery that even after so many years, the government hasn't found a way to successfully tackle dengue. Can it be attributed solely to the changing nature of the disease? Certainly not. Every year, without fail, entomologists have warned us about potential dengue outbreaks, suggesting preventive measures, but officials have ignored them every time. Even to this day, they continue to use outdated and unscientific methods, like fogging and releasing frogs and ducks in water bodies.
What they seem to be good at, however, is shifting their burden of duty to residents. While public awareness is definitely necessary, what about all the administrative missteps? Top officials, like DNCC Mayor Atiqul Islam and LGRD Minister Tajul Islam, called on residents to be vigilant about keeping their surroundings clean, but they seldom admit to their own shortcomings. Their negligence has led to Bangladesh ranking third worldwide in the number of dengue cases and having the highest death toll till October 22. Apparently, Dhaka city corporations spent Tk 1,080 crore in the past 11 years to curb this menace – an investment that has clearly gone down the drain. Our hospitals are still burdened with dengue patients, while a much-needed vector management policy is yet to be finalised.
This cannot be our response going forward. The TIB has recommended a number of steps including properly following WHO guidelines, strengthening our health sector, and conducting anti-mosquito drives all year round. Above all, we need sincerity to protect our people from dengue. Can the government at least ensure that?