A canal here, a bird refuge there...
One by one, we're losing precious natural resources to greed and apathy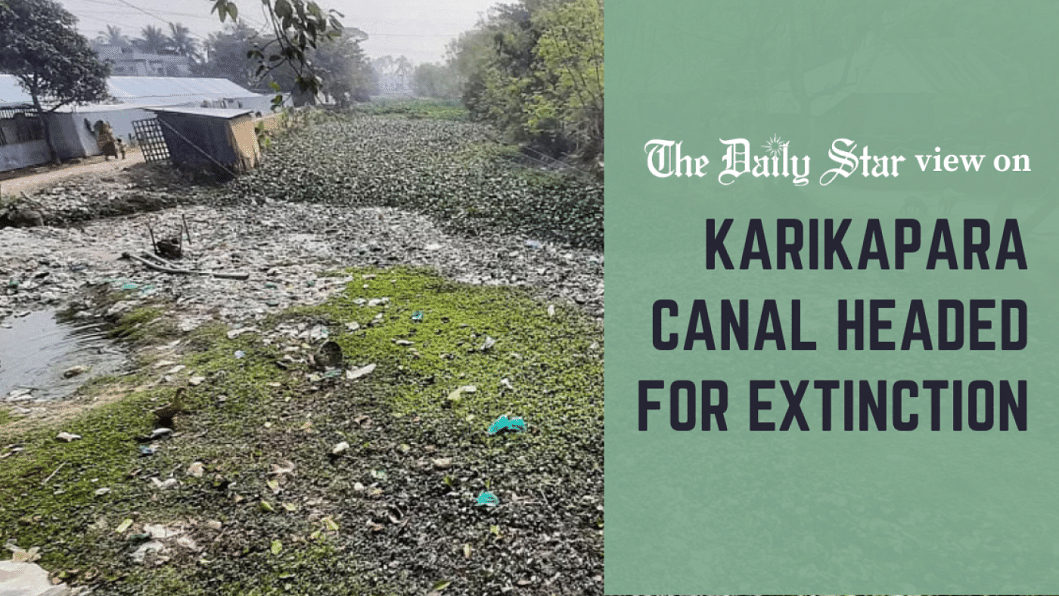 For those keeping score, Saturday's print issue of The Daily Star came as another reminder – if reminders were at all needed – that Bangladesh is fast losing its natural resources to pollution, encroachment and degradation of all kinds. It came as a warning that insufficient response from the state is as much responsible for this as reckless conduct by private citizens and entities.
The two reports that were printed shed light into the predicaments of a canal and a bird sanctuary. The first, Karikapara canal, a 3-kilometre-long stretch of water running through the Khulna city, is on the verge of extinction due to pollution and encroachment. Every day, untreated waste water from a number of wards flows directly into it, while household and industrial garbage is also dumped there, choking the life out of it. This has been causing all sorts of problems both for the aquatic species and residents and farmers of the area. Meanwhile, unchecked encroachment has seen structures illegally built along its banks, narrowing it down to a point that it can no longer be used as a route to transport agricultural produce.
The canal is one of 47 flowing through Khulna city and adjacent areas. The city corporation, which has 31 of them under its jurisdiction, apparently has a list of 460 grabbers and 382 structures built on 26 canals. The question is, why is it sitting on that list? Why was nothing done to protect these canals? Grabbers are usually influential people, which partly explains why eviction drives are so infrequently conducted, or so unsuccessful, in the country. Other state initiatives to protect or revive waterbodies have also been found similarly lacking.
The second report of the day also paints a sad picture of official interventions. It's about a waterbody in Nilphamari known as Nilsagar, once a favourite place for migratory birds. Things changed after 1999 when a project was taken up to develop it into a bird sanctuary, which instead had the opposite effect. Reportedly, as part of the project, century-old indigenous trees were replaced by foreign varieties that neither grow big enough to provide shelter for birds nor produce food for them. As a result, Nilsagar started to attract fewer birds. This shows how insufficient or inappropriate action can lead to disastrous consequences, which natural resources in Bangladesh are no stranger to.
The continued assault on such resources – rivers, canals, hills, hillocks, forests, green spaces, agricultural land, etc. – has been a recurrent theme in Bangladesh's development narrative. Over the last decade or so, we have seen how the triple whammy of pollution, encroachment and bad policy/governance led to indiscriminate destruction and degradation of nature. Numerous warning flags have been raised and ignored, both in equal measure. This is deeply alarming. There is only one way to go following this path: down.
This must change. We urge the government to take a long, hard look at the gap between its environmental commitments and actions/inactions. It must recommit to creating an atmosphere in which all – individuals and institutions – are aware of the impacts of their decisions and held equally accountable for their failures or transgressions.