Baishakh comes with good cheer
We must carry new year's optimism forward and be united for the greater good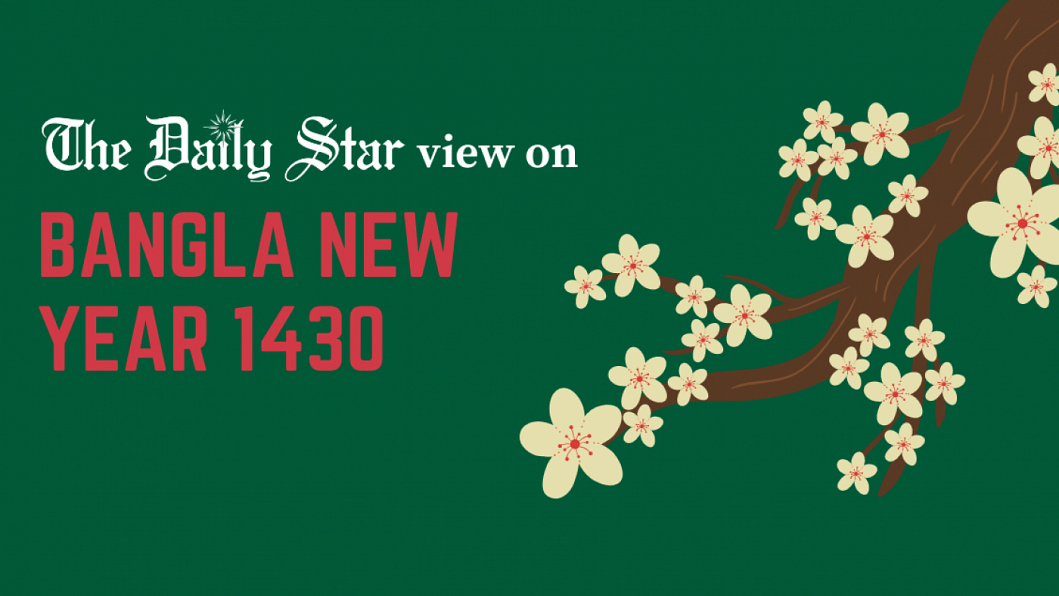 Yet another Bengali New Year in the middle of Ramadan. This must be acknowledged that it comes at a time of declining morale amid ordinary people's continued struggle with high food prices, with businesses also witnessing a slump in clothing and sweetmeat sales which were supposed to pick up by now. The celebrations this year are also likely to be tempered down in consideration of the holy month as well as the sweltering heat. Yet, this Pahela Baishakh – the second to be celebrated publicly following two years of pandemic-induced closures – we have ample reason to look forward to the coming days with optimism. We welcome the familiar sights and sounds of festivities at the historic Ramna Batamul, and elsewhere in the country, and hope that the pluralistic spirit that these represent will endure and carry us through to a better future.
Pahela Baishakh is not just an occasion to rejoice. It is much more than that. It is an idea that brings a renewed awareness of what we are, what we used to be, and what we can achieve if we start together. It gives us a chance to renew our commitment to our collective wellbeing. Bangladesh, in the past year, has seen much suffering thanks to the combined fallout of the pandemic and the Russia-Ukraine war. It has also seen deep divisions along religious and political lines threatening to rip apart the very fabric of our society. These issues may continue to trouble us for a while more. But as we have seen many times in the past, when faced with apparently insurmountable challenges, we as a nation are capable of doing what's necessary to overcome them.
Right now, what we need more than anything else is unity, despite all our differences. Pahela Baishakh, which, unlike any Eid or Puja, comes without a religious tag, teaches unity through diversity. Its secular message guides us to find common ground so we can live with some degree of respect for each other and work together for the greater good. On this day, Muslims, Hindus, Christians, Buddhists and people of other faiths come out in unison celebrating their common ancestral roots. Meanwhile, Mangal Shobhajatra and other festivals serve as a call for peace, harmony and good tidings. All this can strengthen and reaffirm the bond shared by all of us, regardless of what faith or community we come from. As a symbol of resistance against intolerance, bigotry and communal hatred, the celebration of Pahela Baishakh has become all the more significant in our present climate.
So let us all join together to bid farewell to 1429 and welcome 1430, wherever we may be and in whatever manner we feel comfortable. Let us focus on our strengths and utilise them, while trying to minimise our weaknesses and differences. Let us strive together to take our nation to greater heights. This should be our goal going forward.
We wish our readers and patrons Shubho Noboborsho!