History is asking for an address change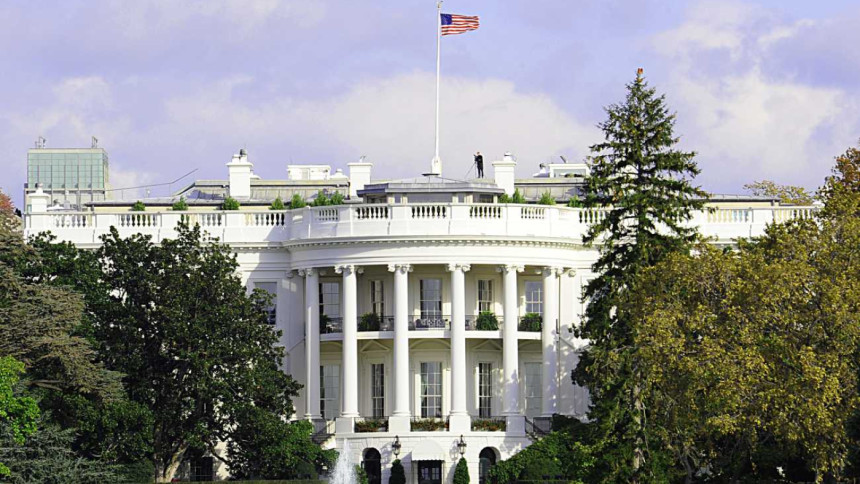 In my student days I worked as a bartender in a nightclub in downtown Washington, D.C.,where my colleague was a bespectacled nerdy-looking Vietnam veteran. This man had a hard time carrying on conversations with the guests, an important requirement for bartenders, no less than occupational therapy is for mental health professionals. Someone advised him to improve his stock of jokes so that he could spice up the discussions, and he dutifully bought a few joke books. He showed desperate spurts of enthusiasm but soon realised that his jokes were falling awfully flat. One day he confided in me that telling a joke was more about how one said it than what one said.
That, in a nutshell, describes the Trump presidency of the last twenty-one days. The barrage of executive orders that he signed and the flood of tweets he fired have sent conflicting messages, as well as messages of conflicts, across a jittery world. Donald Trump in these three weeks couldn't open his mouth even once without kicking up some dust.
Maybe that's going to change someday. Maybe, someday the corporate coelacanth will learn to become a pragmatic president. Maybe, soon he will realise that being a president isn't just about what one conducts but also about how one conducts oneself.
Trump has already ruffled more than his share of feathers. He affronted the Australian Prime Minister on the phone over a refugee deal. He was mean to the Mexican President, vowing to send American troops to Mexico to take care of the "bad Hombres". He irritated the Iranians after tweeting that their country has been "formally put on notice."
When the students at University of California, Berkeley, violently protested against a campus speaking, he threatened to cut federal funds for the university. He also threatened to send federal troops to Chicago if the city failed to curb its high rate of crimes. He imposed a travel ban on the Muslims from a number of countries against worldwide condemnation. He even fired the acting Attorney General of his country for refusing to implement that ban.
Thus the rambunctious US president within a short span of time has done enough to turn a bully green with envy. And if this should be the foretaste of his leadership, the world needs to brace up for more shocking things to come. Donald Trump is behaving like a kid in the candy store. The power of presidency has gone to his head.
For many Americans, Donald Trump is taking their country back for them. But who has taken America from the Americans? Who has made America last that it now has to be fervently made first again? Who has taken advantage of America as Trump complains? Who has created NATO, the UN, and the whole shebang of other international bodies in whose interests? 
The United States isn't the leader of the free world at gunpoint. It's coughing up more money and resources than any other country, because it's committed to lead the fight for democracy and freedom. The Cold War, military coups, assassinations, invasion of Iraq, and, now, the war against terrorism are American ideas for which millions have died in other countries.
Since World War II, much of the political and economic conclusions in the world have been drawn from the American premises. For many decades, the CIA has been installing and toppling governments in third world countries. For as many decades, streams of global trade and commerce have flown within the boundaries of American concepts. If the jobs went out of the United States, it was because the American workers, due to their high living standards, had become pricey. Outsourcing, the global village, the theory of comparative advantage, etc. have caught America like a spider in its own web.
For better or worse, today's world is largely an American creation. So is America's own distress. The American economy looks weaker, because other countries are beating America at its own game. Free market liberalism has engendered its own law of natural selection: Survival of the fittest.
Donald Trump and his supporters are understandably upset over terrorist attacks on the American soil. But they should calculate at what rate their governments have unleashed death and destruction in foreign lands. During a recent interview with Fox News, Donald Trump, in a Freudian slip, confessed that Russian president Vladimir Putin may be a "killer" but his own country isn't so "innocent."
Donald Trump may be just an emblematic figure of time's longing for itself. The rise of this clumsy politician in the heartland of democracy is screaming that history is asking for an address change. Whether America is made first again will depend on where that journey takes us next. In Donald Trump's America, the mind may have arrived before the train.
The writer is Editor of the weekly First News and an opinion writer for The Daily Star. 

Email: badrul151@yahoo.com