Freedom In The Offing
Strategy and tactics of the Liberation War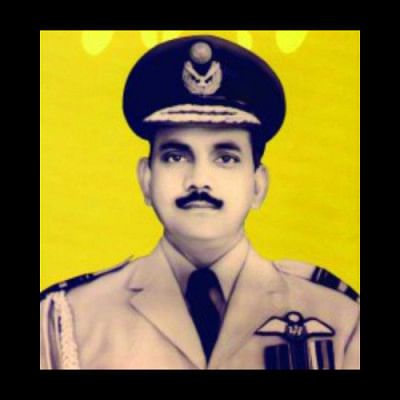 Here we publish an excerpt from Air Vice Marshal ( Retd.) A. K. Khandker's speech on the strategy and tactics of the Liberation War. Mr. Khandker was the Deputy Chief of Staff of the Bangladesh Armed Forces during the Liberation War.
The canvas of Bangladesh's Liberation war is very wide. Armed resistance is an important part of that canvas. Here, I will focus on the strategy and tactics of the armed struggle.(…)
Probably on April 4, military leaders, who initiated armed resistance after the crackdown on March 25, met at a tea garden at Teliapara in Sylhet. Colonel Osmani, Major Khaled Mosharraf, Major Shafiullah, Major Ziaur Rahman, Colonel Rob and many others were present at the meeting. They discussed about possible sources of obtaining arms and the political strategy of approaching these sources. They thought that the most convenient source would be India, and an independent government should be formed to approach it.
In the first week of April, political high-ups of both India and Bangladesh came to an understanding about training of 5,000 freedom fighters each month who would later join the fight inside Bangladesh. It was really difficult to train a force properly within such a short period. Before going into details of what happened to these freedom fighters I would like to draw your attention to another relevant fact. Youths were the main target of Pakistani Junta's atrocity because they realised that the youths were the driving force behind the Liberation War and without nabbing these fighters they would not able to suppress the freedom struggle. So repression on young people continued on an increasing scale inside the country and thousands of young people crossed the border into India to save themselves. To accommodate this huge inflow of youths we opened around 100 reception centres along the border.
Primarily, they were kept in these centres. We also established 24 to 25 Youth Camps from where we recruited young freedom fighters. Elected people's representatives were entrusted with the responsibility of recruiting these young fighters. With all the benefits of this process there were also some difficulties. First, political consideration took precedence over physical stamina and political consciousness of the young people. Secondly, as all of the recruited members were member of AL, youth followers of other parties got very upset over this recruitment policy. (…)
During July, there was a plan to form a brigade that would recover a free zone and establish control over there. To me it was a wrong decision and I opined to Tajuddin Ahmed and Colonel Osmani that in a plain land like Bangladesh, it would not be possible for a brigade to keep hold of a free zone fighting against the well-equipped Pakistani force. Rather, it would severely hamper our original strategy of guerilla war. However, the brigade was formed and Ziaur Rahman, the most senior among the EBR officials, was appointed as the brigade commander.
From July 10 to 15, Sector Commanders met at the headquarters of the Liberation Force in Calcutta. In the beginning, some commanders proposed formation of a war council. Major Ziaur Rahman played a significant role behind this plan, among others. Colonel Osmani took it personally and got furious over this plan. Later, Prime Minister Tajuddin Ahmed persuaded him to withdraw his resignation letter, and he did so. (…) Several important decisions were taken in these meetings. Existing sectors were restructured and number of personnel for regular and militia forces was fixed. Militias were formed with trained youths and general people. (…)
During mid-August, it was decided that every month 20,000 freedom fighters would be trained who would enter inside Bangladesh to join the fight. At the end of August, the Indian Army agreed to provide us more arms. In the meantime, our war effort slowed down due to various practical difficulties. So the leadership was trying to reinvigorate the war effort. We decided to issue an operation order in the last week of September. It was circulated in the first week of October. The circular was very important. (…). It was planned that we would diffuse the brigade into small platoons, companies and sections and send them inside Bangladesh. And these small forces would lead the large number of freedom fighters who were suffering from lack of guidance. We immediately got the benefit of this new tactics. (…).
In the circular, we mentioned guerilla warfare for the first time in writing. We did not have strong bases for conducting guerilla fight except in Kader Siddiqi's area. (…) However, we succeeded in coming out of the sluggish situation and reinvigorate the war effort through successful raids in Chittagong and Khulna ports.
In the first week of May we recruited 300 youths with some members of the naval force. We arranged training for them at Bhagirathi River near the historic sight of Palashi. (…). This was a secret arrangement. Very few people were informed about it. We used Limpet mine for destroying ships. (…) Our brave boys successfully destroyed many commercial ships. It sent a message worldwide that a full intensity war was going on inside Bangladesh. Earlier, Pakistan had propagated globally that the war was being stopped. After these naval raids, they were forced to stop their propaganda because foreign ships refused to enter Bangladesh for fear of raids. (…) It also heavily obstructed prospective arms shipments for Pakistan. (…)
In the end of October, a joint command was formed. (…)The question is whether it was important to form a joint command. (…) Earlier, Indian forces used to send Bangladeshi freedom fighters inside the country without consulting with the Bangladeshi Sector Commanders. As a result, the freedom fighters got confused about their targets. (…)  I think that formation of joint command diffused confusions and enhanced efficiency of the freedom fighters. (…)
Now, I would like to talk about an important war that took place at Chowgacha, Jessore on November 21. In that war, Indian and Pakistani forces, for the first time, engaged in a frontal fight where air operation was conducted for the first time. (…)
Now I would like to focus on the role of Bangladesh's air force during the Liberation War. On May 12, I crossed the border into India with 10 operational pilots. Next day, we reached Calcutta and met Tajuddin Ahmed, some ministers and Colonel Osmani. After having discussions with them I went to Delhi to seek help from the Indian side for raising an air force. I did not get any immediate response. (…) Later, India gave us three aircraft. With these aircraft and all our pilots and technicians we gathered at Dimapur Air Field on September 28 and started our preparation for air raid inside Bangladesh. (…)
On December 3, Bangladesh Air Force heavily bombed a fuel depot in Narayanganj and  Godenail and the fuel refinery in Chittagong. These air raids had a crippling effect on the Pakistani force. For the sake of history, it should be recorded that Bangladesh's Air Force conducted the successful raids on two important strategic targets, not the Indian Air Force.
(…) On December 16, being directed by the cabinet of the exiled government, I attended the surrender ceremony at Racecourse.
(…)We often forget an important point in discussions on the Liberation War. According to my estimation, during the second week of December the number of freedom fighters was around 1 lakh 15 thousand. 70-80% of them came from peasant background. Our history does not recognise their role properly. We often forget that the Liberation War was a people's war and a national war.
Translated by Shamsuddoza Sajen of The Daily Star.
Source: Bangladesher Muktijuddho: Nana Prosongo, Edited by  Dr. A.F. Salahuddin Ahmed et al, Published by Sahitya Prakash, April 2013.