CLEAR AS MUD
For your votes only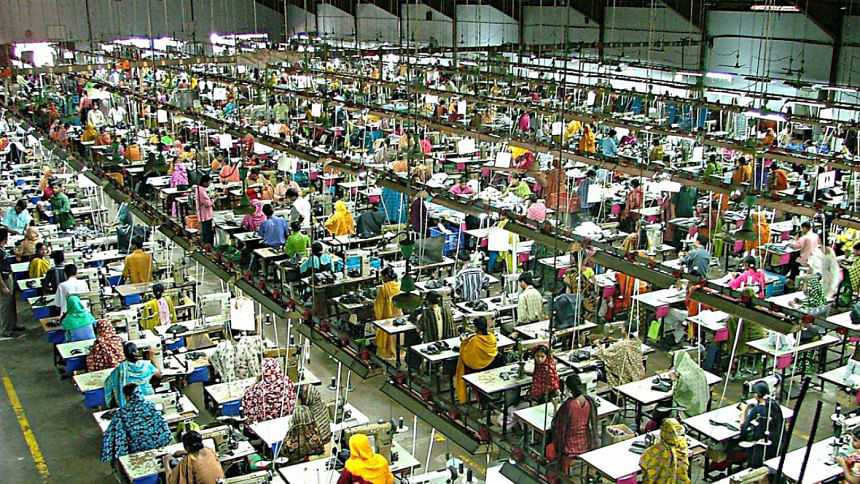 Bangladesh along with some of its South and Southeast Asian neighbours presently stands at a crossroads. Nepal, after a devastating earthquake and frequent communist inflicted political turmoil is trying, albeit slowly, to get back to its feet. Bhutan is opening up, so is Myanmar (Burma). The latter is significant on many counts, for Bangladesh's immediate southeastern neighbour is rich in energy and mineral resources and its geographical proximity to China makes it a future hub of economic growth. 
Myanmar, however, remains dangerously unstable. It has not yet been able to bring peace in some of its restive provinces. That, coupled with a rising Buddhist extremism across the country, makes the country a dangerous place to do business. But it will not be long that Myanmar, with its cheap labour and untapped market, will become an important economy in the region. 
In fact, the region is brimming with economic activities. Thailand, Myanmar's southern neighbour is a newly industrialised economy whose US$1.054 trillion GDP's two- third comes from export. According to Switzerland-based IMD, Malaysia's economy is one of the most competitive in the world, ranking 14th in 2015, higher than countries like Japan, United Kingdom, South Korea and Australia.
Not only the ASEAN, Bangladesh also stands at the confluence of economic growth.  
Nestled between China and India, the two 'sleeping giants', Bangladesh can become a bridge between these two economies, not to mention that it can also become a future hub for ASEAN businesses. Bangladesh's entrance into the 51-member club of lower middle income economies is significant as it will help Bangladesh attract foreign investment, not to mention commercial loan. Having said that, for Bangladesh, becoming a middle income country is still a far cry. The country badly needs to make infrastructural developments and to make that happen it can always take help of India and China. Building new bridges and highways can help Chittagong and any future deep sea ports to become a hub for China, Nepal, Bhutan and the Indian north-eastern economies to foster growth. But before the country can hurry in that direction, Bangladesh badly needs to set its house in order. 
The unstable nature of Bangladesh's politics and the annual spate of violence that it gives birth to is one of the biggest hurdles that the country faces before its economic progress. There is no denying that since the restoration of democracy, Bangladesh has flourished both economically and politically. But as it happens in all nascent third world democracies, power transition in Bangladesh has never been smooth as it has always been strewn with political violence. One of the major safeguards that used to exist to hold a free, fair and transparent election was the caretaker system, which had been abolished by the 2008-2013 Awami League (AL) government.
Such a move from the part of the AL was indeed surprising, for the party along with the Jatya Party and Jamaat-e-Islami launched a series of violent street agitations in the mid-nineties that forced the Khaleda Zia led Bangladesh Nationalist Party (BNP) government to pass an amendment to the constitution which established the provision for a caretaker government (CG) to create a level playing field in the general election. 
One will not be exaggerating if one says that the abolition of the CG has opened the window before mistrust, violence and tyranny in Bangladesh's politics. It has also opened the floodgate of opportunities for anyone and everyone who wants to disrupt the country's economic development, permanently opening a fissure in the country's democratic politics. There is no denying that the CG is a stopgap measure that can never be treated as a permanent solution. The very existence of the CG is a public declaration that democracy in a country is still at its infancy and its politicians have failed to build democratic institutions.  
It is true that there have always been other ways to solve the present political impasse. Of them, one, perhaps, is a power sharing proposal that Sheikh Hasina had given in 2012. Khaleda Zia refused to even talk to her AL counterpart over the modalities of the interim government, doing her part in blocking the hope of any negotiated settlement of the crisis. 
Even though the AL government has successfully handled the BNP's latest spate of street agitation and the country did not witness any political violence in the last four months, the crisis is far from over. What used to happen every five years, over the transition of power, might now happen every year. The situation is terrible as it is, to make it even more grievous, infrastructural development and connectivity will not be able to bring about the desired goal if we continue to live with the danger of an impending instability. That, however, does not mean that the government should immediately resign or reinstate the CG system. As a starting point, the government can call a national unity conference at which all the important issues that the country is facing can be discussed. It can include issues such as economic development, the caretaker government, the future of war crimes trials and terrorism.  
Bangladesh is standing at the entrance to the world of economic development. On one hand are the people of this country whose resilience has fuelled the country's economic growth, on the other are the country's squabbling politics that leads a degenerative Bangladesh. It can become the gateway to North-eastern India, Nepal and Bhutan, thus becoming a centre of growth at the heart of South and Southeast Asia. Or it can remain where it is at now--a lower middle income country and a frontier market. Bangladesh has to choose which path it wants to take. 

The writer is editor, author and journalist. He is Head of The Daily Star Books. 
Twitter: @ahmedehussain