The horrific memories of 1971
Here is an excerpt from Jahanara Imam's account of the Liberation War published in the book "1971: Bhoyaboho Obhiggota," edited by Rashid Haider, Jatiya Shahitto Prokashoni, 1989.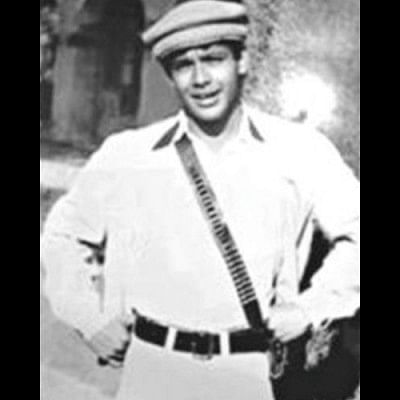 WHICH memories of 1971 are horrific? The whole period from March 25 to December 15 was one continuous hell. Which special event should I describe as a horrific memory? The events of the fateful night of March 25? The night when we all had to abruptly wake up to the sound of an inhumane ghostly uproar? The night with the boom-boom sound of heavy bombs, with the tha-tha-tha sound of machine guns, with the outcries of countless helpless people all around, with the unceasing yelps of dogs; the night when the darkness, overpowered by the spreading fire, created an unnatural, infernal atmosphere; the memory of that night? But no, that was just the beginning of the hellish torment. How can I identify one memory as horrific when each day, each night since then we were consumed by an insufferable, inexplicable anguish?
The hellish memories still keep rushing back to me, tormenting me to this day.
I remember the morning of March 27, 1971. How can I express in words the shock I felt in the morning when I went out after a 32-hour curfew and saw the state of the Shaheed Minar? They had tried to demolish the very symbol of our existence. I was stunned by the gruesomeness of their efforts. I was stunned by the wretchedness of people everywhere. For fear of life, helpless people flocked to the hospitals for some safety. The roads were filled with processions of people, fleeing. The head of the family who had never even lifted a small load in his life was escaping that morning with a suitcase on his head, holding his young son's hand. The housewife, who had never taken a step outside her house, was that day running away with her child pressed against her bosom. Those memories have left a scar deep in my heart -- for all eternity. I didn't know yet what had happened at Iqbal Hall or Jagannath Hall. Later, the descriptions I heard from other people were enough to rob me of my sleep. Even five days later, the coagulated red blood stains lingered in the balcony in front of the flat of the beloved jamai-babu (son-in-law), Jyotirmoy Guha Thakurda. The dreadful memories have not faded away, even after so many years. 
Have I been able to forget the sorrowful day when Rumi went to the Liberation War? I still feel as suffocated as I did that day when the inevitability of the future pressed down upon me with such  force that I thought I would die. A lot of mothers were in the same condition as me. When her treasured son goes to war, the terror of the war becomes as entwined with the mother's life as the pride she feels for her son. The sorrow of a mother is a thousand times multiplied when her son becomes a martyr. 
Every time I think about the night the Pakistani army took away Rumi, my whole being becomes numb for a few moments even today. 
Was there any peace in my mind even before Rumi went to war? Amidst all those stories of terror, it was also suffocating to live with a 20-year-old brawny son. I would wake up from nightmares in the middle of the night and sit up on my bed in horror. 
Two days after March 25, I heard that all the grown men from different neighbourhoods and homes were being listed. I was shocked. I remembered that there were some non-Bengali young men who live on a street north of the main road, with whom Rumi had had a fight. Thanks to them, Rumi-Jami's name was sure to be on the top of the list.
How scared I was that day! In a hurry, I moved Rumi-Jami to Sharif's friend's house in Gulshan. He, too, had three grown sons. He, too, was worried beyond his wits. A Punjabi major lived in the house next to his, which compounded our distress. I would keep Rumi-Jami in one house for a couple of days, then bring them back, then take them to another house. I felt like a mother cat that carries her kittens in her mouth to one place to another, seeking a refuge.
Rumi was captured by the Pak army on the midnight of August 29. On the same night, at the same time, Pak military forces also raided five other houses and captured many freedom fighters. Bodi, Rumi, Chullu, Azad, Jewel, Bashar, Altaf-Mahmud, Nuhel Kholu, Linu, Dinu and many more. I didn't know all this when the Pak army came to our house that night. I was in a deep sleep. I woke up abruptly to the sound of loud thumping at the gate and people shouting. Peeking out of the window, I saw our house had been surrounded by the Pak army. They had come to arrest Rumi. But they didn't say that even once. The captain said, in an ordinary manner: "Everyone in the house has to go to the thana for routine interrogation. Just for a few hours." They took away all the men in the house -- Rumi, Jami, their father, their cousins. I was the only one that remained in that empty house; in a separate room my elderly, infirm, blind father-in-law was fast asleep. He didn't feel a thing, he didn't even wake up. 
The hellish torment wasn't over. Everyone returned after two days -- Sharif, Jami, Masum, Hafiz. Only one person didn't return -- Rumi. They took away everyone in the name of routine interrogation to what was a Habiya dojokh (the worst hell). The tales of torture by the Pakistani army narrated by Sharif, Jami and Masum surpassed everything I had heard about the seven hells. When they went to the small room where they kept Sharif in the MP hostel, they saw that a lot of freedom fighters and some of their fathers, uncles and other relatives had been arrested and crammed in there. When I heard about the inhumane way they physically tortured and verbally abused them from Sharif, Jami and Masum, I wanted to die of disgust and shame. Jewel, Bashar, Hafiz, Alvi, Altaf Mahmood were beaten so badly that some of them had broken wrists, some had broken noses and others broken fingers; their clothes were soaked with blood. When they couldn't find freedom fighter Ulfat, they hung his father upside down from a fan and beat him; they did the same to freedom fighter Shapan's father. Rumi's father, brother, Shapan and Ulfat's father, uncles, Altaf Mahmud's brothers-in-law were released after 3-4 days. But even though they returned, they would never be normal again. The memories of their torture and abuse would never allow them to be normal. They kicked Sharif with their boots; for a long time after he returned, he felt as if he was wearing an iron cap. It took months for the marks from the whipping to fade. But more than the physical torture, it was the agony of the insult that hounded him. He couldn't live for long bearing the burden of that insult. On December 13, he passed away of heart failure, leaving everything behind. 
How do I describe the terrorising memory of that day? Dhaka was embroiled in a terrible war; no one could understand what was happening amidst the curfews and the blockades. We didn't know yet that the plan of killing intellectuals was being put into action. Meanwhile, on the evening of the 14th, a few people died in a bomb attack in our neighbouring house. Some died, some were injured, and others, feeling scared, came to our house with the wounded, seeking refuge. Our house had been a shelter during the air-raid of the 1965 war; that's probably the reason everyone hurried to our place on that day. That was another dilemma. I had to arrange food and shelter for so many people, including the injured, children and infirm. Curfew, blockades, disconnected phone lines and the incessant sound of planes hovering around our heads -- I don't have the power to describe the terror of those memories. I am overwhelmed by the excruciating pain of those incidents till this date.
Translated by: Sushmita S. Preetha