A letter to Molly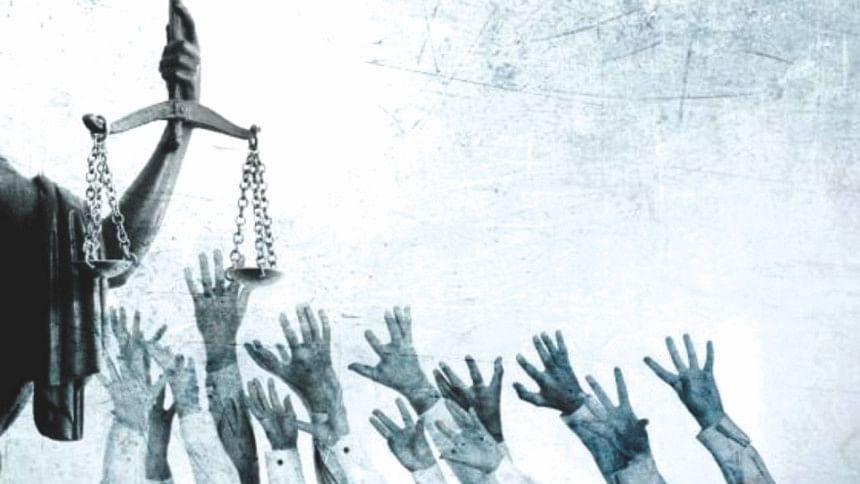 In May 2016, eight-year-old Molly (not her real name) was brutally raped by an 18-year-old. She was taken to hospital in a critical condition. With treatment and care she survived. But despite relentless efforts by an organisation's legal unit that had filed a case against the rapist, the case was settled out of court because Molly's family had been threatened with dire consequences otherwise. The writer expresses her frustration and helplessness through this letter to the child.
Dear Molly,
Hope you are well. I hear you will be enrolling in a new school this year. Your father tells me that you have been living with your grandmother for the past six months. It must be hard being away from home. Have you made any friends in your new school?

I am sure you are happy to leave the dreaded year of 2016 behind you. We cannot imagine what you had to endure. This tragedy, both physically and mentally, should not happen to anyone, let alone a child of eight years. We hope you have begun to heal, despite everything. 



I am writing with new bad news though, to tell you that we have failed you.

Your family has decided to settle your rape case out of court.

We are sorry. 



To be honest, I cannot say that I blame them. The pressure from the community was just too much for them to handle. Your father has been receiving threatening phone calls ever since the rapist was arrested. Your uncles were beaten up. Everyone around them was telling them to drop the case. The fight for justice is a lonely battle indeed. 



Your family finally gave in. They signed an "agreement" saying that they will withdraw the case and for this they will be paid Taka 350,000. In return, the community leaders have promised to evict the rapist and their family from the village. I hear that the rapist's house has already been dismantled. 



Our staff have been there to help you and the family since that dreaded night. They ran with you from hospital to hospital as you lay there unconscious, bleeding profusely. When your father finally reached Madaripur, we took him to the police station to file a case. The police arrested the rapist that very night. We were patting ourselves on the back as you stabilised and the rapist was behind bars. We even appeared in court and stood beside the Public Prosecutor as he opposed bail.



The rapist is still behind bars until this day, but that is about to change. The case against him will collapse as you will not be taken to court to give testimony. The Medical Examiner will not be called in to corroborate your story. The case will not come up for trial without follow up. The rapist will be freed. This is not just your story. It is the story of hundreds and thousands of women and girls. Last year alone, at least two women and girls were raped in Bangladesh every day. And that's just the ones that were brave enough to report. The rate of conviction is despicably alarming. People refuse to come forward because of the fear of persecution, the fear of being judged and the thought of languishing in the corridors of the court waiting for justice for who knows how long.



Molly, we cannot say what the future holds for you. We hope and pray you will one day have a normal life. Yet the reality is that even if you recover mentally, there will be rapists like your attacker,  targetting other victims and many times they will go scot free. 

We wish we could have done more for you. 



Forgive us Molly. We have failed you. 

Take care, beautiful child.
From all of us who let you down. 
We do pledge that we will raise our voices so loudly that such acts do not go unpunished in the future. A heinous violation against any woman or girl should not be "settled", even by a proactive community who promises to banish the rapist from the village. No amount should ever be enough where a girl's life is torn to shreds causing irreparable damage. Any such act of vigilante justice does not acknowledge the pain and suffering of the girl and ensures that the perpetrator is given his freedom after a few months of inconvenience to their life by being in prison. For victims and survivors of rape and other cases of violence, it is important for justice to be delivered with speed and a strong hand. The message this will send will be loud and clear..."we mean business and you will not get away with it!" Till that happens, rapists and other perpetrators will continue to cause harm and destroy innocent lives. 
The writer is leading BRAC's Human rights and legal aid services programme.