Google doodle celebrates Children's Day on Bangabandhu's birthday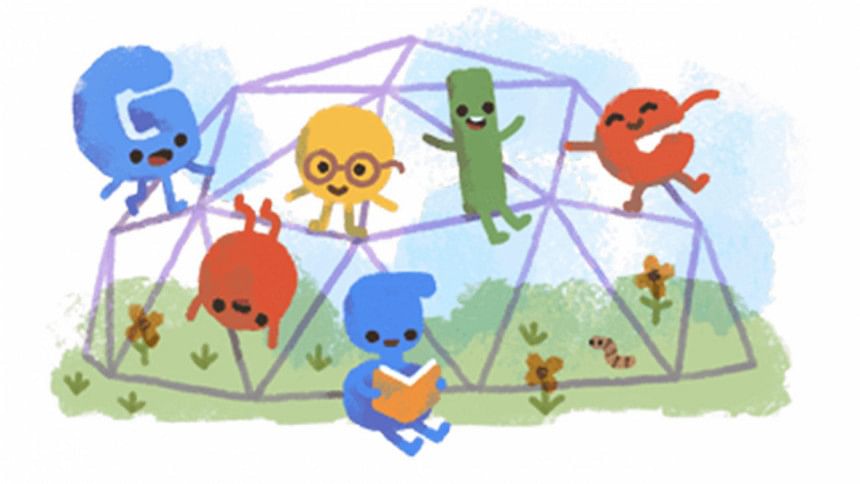 Google today created a doodle on the occasion of Bangabandhu Sheikh Mujibur Rahman's birthday which is also celebrated as the Children's Day here in Bangladesh.
The theme of this year's birthday of Bangabandhu and National Children's Day is "Bangabandhu's birthday, rinse life of the children with colour".
The day has also been declared as a public holiday.
On this day in 1920, Bangabandhu, the vivacious leader of the Bangalee nation, the architect of independent Bangladesh and the greatest Bangalee of all times, was born at Tungipara village of Gopalganj sub-division, now district.
He was the third among four daughters and two sons of his parents -- Sheikh Lutfur Rahman and Saira Khatun.
The nation will celebrate the day through extensive programmes with fanfare and gaiety. Bangladesh missions abroad have also chalked out elaborate programmes to celebrate the day.
Under Bangabandhu's undaunted leadership, the Bangalee nation earned the ultimate victory through the nine-month Liberation War in 1971. The defeated Pakistani rulers were finally compelled to release Bangabandhu from jail. The victory of the Bangalees attained its fulfillment with his release.
On 15 August 1975, the Bangabandhu Sheikh Mujibur Rahman along with most of his family members were assassinated by a group of army men.