Doodle tribute to all teachers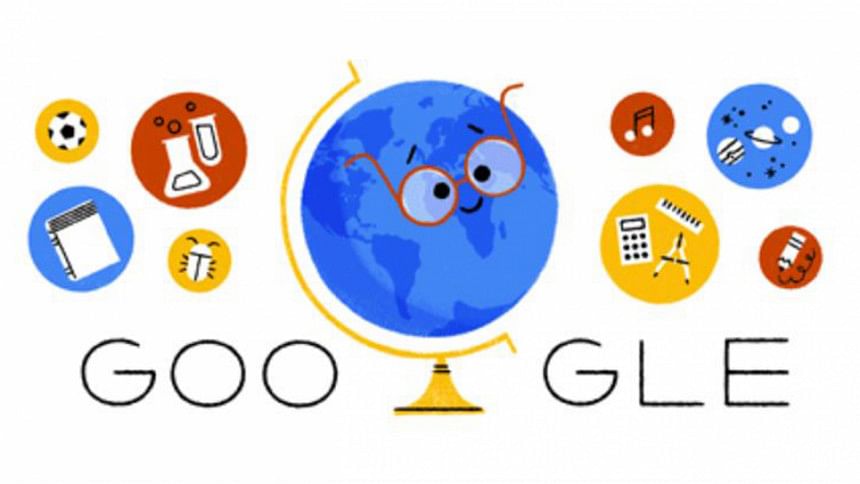 As a part of the world's celebration of Teachers' Day 2018 today, Google Doodle pays a special tribute to the mentors of our lives.
A spinning globe with spectacles accompanied by all the major topics of knowledge like astronomy and biology, physics, chemistry, mathematics, music and sports.
This year, World Teachers' Day commemorates the 20th anniversary of the 1997 UNESCO Recommendation concerning the Status of Higher-Education Teaching Personnel, said the UN agency. 
Teaching personnel at institutions of higher education are often overlooked in discussions concerning the status of teachers. Like teachers at pre-primary, primary, and secondary levels, teaching in higher education is a profession requiring expert knowledge, specialized skills, and pedagogical competence, it added.
Greetings to the teaching community on the special occasion of #TeachersDay. Teachers play a vital role in the shaping of young minds and building our nation.



We bow to our former President and a distinguished teacher himself, Dr. Sarvepalli Radhakrishnan on his Jayanti. pic.twitter.com/npYEzhAYyw

— Narendra Modi (@narendramodi) September 5, 2018
Held annually on 5 October since 1994, World Teachers' Day commemorates the anniversary of the signing of the 1966 UNESCO/ILO Recommendation concerning the Status of Teachers, which celebrated its 50th anniversary during last year's edition.
The 1966 Recommendation constitutes the main reference framework for addressing teachers' rights and responsibilities on a global scale, UNESCO said.