The changing Bangladeshi family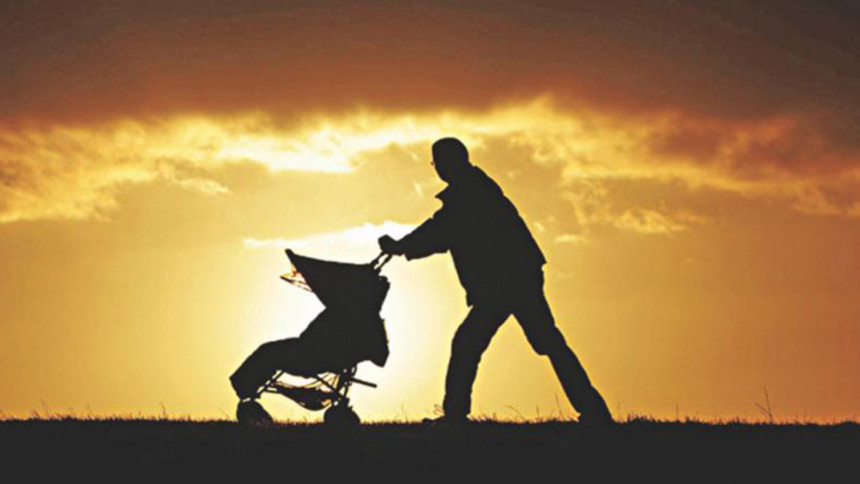 The bright summer sun streams through the window. The year is 1974. Dadima, Ma and Chachima are fast asleep as we make our way to the roof-our mission- steal all the aam er char (Pickled mangoes), meanwhile bhaiya gathers all cousins and boys of the area for a game of 'gali cricket'.
The theft and games are timed accordingly, before father heads back home, because we all knew the moment our father, also invariably head of the household, returned home, no more games would be allowed. He scared us to our very core, would put an end to all games, going to the length of hiding or throwing away our deviously-engineered toys.
Fast-forward to 2016, Minu, now a mother of two, returns home with her husband after work and finds her daughters engrossed in their smart phones. Her husband urges his children to go out cycling or at least have tea with him on the roof. Minu wants them to try her home-made pickles-but is met with grunts. The children no longer fear their father like we did back in those days, now they press all their demands with him and he readily complies!
There is a growing change in conventional family structures and we are seeing a rapid shape-shifting in the Bangladeshi family today. As we celebrate the International day of families, let us take a glimpse into the lives of changing family dynamics. Below are excerpts and insights by fathers, mothers, daughters and husbands on how their families have changed over the years.
Minu, remembers her days as a young girl in a house full of sisters, cousins, older brothers, uncles, aunts and the head of the household-father. Now her family has shrunk from the boisterous twenty something people crammed under one roof to only four people occupying a huge space.
Her husband, Shafiqur grew up in his village-home. Shafiq boasts of a pot-belly, a ravenous appetite and is full of wondrous stories of the village summers, for which his two teenage daughters have no time. He recalls his visits to his maternal grandmother's place, first hopping trains then walking almost an hour through mustard and tomato fields, picking seasonal vegetables on the way!
Shafiq's young daughters, one 13 and the other 17 go to one of the city's top English medium schools, their childhood is one dotted with many comforts and very little connection with nature. They have a pet dog, which is mostly cared for by the maid. His daughters, Humayra and Nahiyan only have Friday breakfast with the family and are occupied with classes on all other days. They rarely get to visit their grandmother in their village home.
"I want my children to go out play, to be in touch with nature, but their days are occupied with their smart phones, TVs, gaming consoles, visits to shopping malls and restaurants," Shafiq sighs.
Much has changed since those early days of both Minu and Shafiq.
Nuclear families have replaced joint families, easy carefree dad has replaced fearful head-of-house father and working mom has replaced stay-at-home mothers, love marriages have replaced arranged marriages.  
"We used to be scared of our father. When he came back home, it meant the end all other daily shenanigans. Pin-drop silence would ensue and we would be on our best behavior," says Zahid, a 38-year old man currently employed in one of the city's top banks.
Zahid himself is a new father now and when asked how his relationship with his 2 year-old son is, he is all smiles and says that in his case, he is the fun parent whilst his wife Nafeesa is the stern one.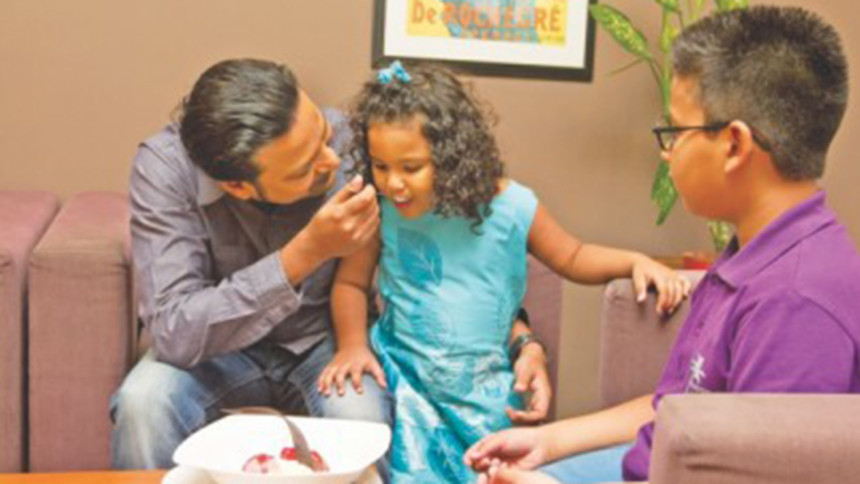 "I met Nafeesa during my Dhaka University days. Ours was a love marriage. I was the oldest son in my household so my marriage was the first case of 'love marriage' in our family," Zahid says.
Nowadays, most couples date first and then get married and if it does not work out they get divorced. During our parents' time divorce was usually not an option and no matter how incompatible two people were they usually saw their marriage through to the end, Zahid added.
Meanwhile Shafiq's elder daughter says her parents though conventional, are trying to embrace their daughters' views on life. "Both ma and baba have opened Facebook and though a little clumsy on the social media platform, they are incredibly endearing," Humayra grins.
Bangladeshi families these days are seeing a drastic change. As both parent's go to work, and more and more people move to urban areas, the social structure and our dynamics with families has also taken a changed.
In the hustle and bustle of our busy lives, we often tend to forget the blessing that is family. They are now our friends and foes. They are on Facebook and monitor all our moves, embarrass us and support us both on social media and in real-life. On the International day of families, let us take a moment for the constant yet always changing family lives. The conventional family structure is changing, but our constant need for their support and love is ever present. As we become more and more nuclear and independent, the greater is our need for family bonds.
The United Nations has been celebrating the International Day of Families observed on the 15th of May every year since 1993.
"On this International Day of Families, let us resolve to advance sustainable development by creating a supportive environment where all family members of all ages can realize their potential to contribute to our world," says Secretary-General of UN Ban Ki-moon.