Bangladeshi-led VFX team gets Oscar nomination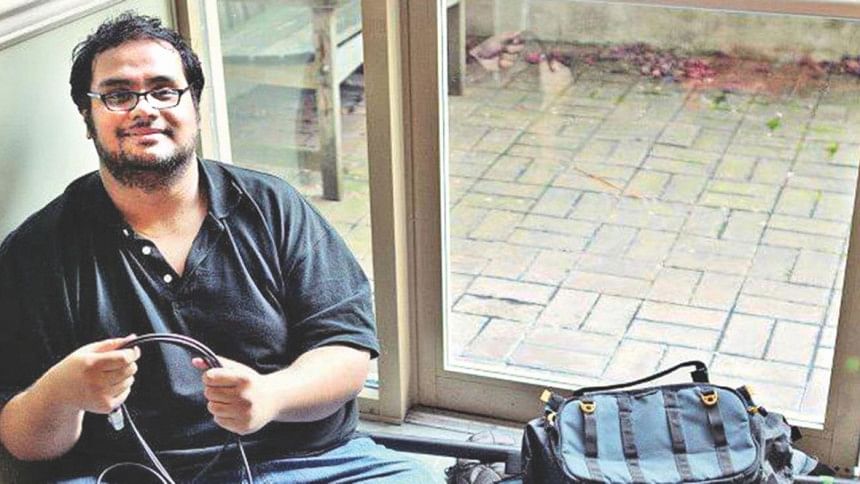 The visual FX team of Bangladeshi filmmaker Wahid Ibn Reza has been

nominated for the Academy Awards

for their visual effects in the Guardians of the Galaxy Vol 2.
This was the second time in a row that his visual effects team produced an Oscar nominated movie after last year's nomination for obviously overwhelming effects in Marvel's Doctor Strange.
"Congratulation to @MethodStudios on #VfxOscarNomination for #GuardiansVol2! #HatsOff to everybody who worked their collective asses off for this film. Couldn't be more proud to be part of the team," Wahid wrote in a Facebook post recently.
He worked as production manager in the VFX team of Guardians of Galaxy Vol 2 directed by James Gunn. He also expressed his excitement on getting two back to back Oscar nominations. 
"Now I can say that, I've worked in VFX, on two back to back VFX Oscar nominated films!!!" he wrote. 
He also worked as a visual effects coordinator in Captain America: Civil War (2016) and Batman v Superman: Dawn of Justice (2016).
Wahid's Bio
Wahid is the only child of Mohammad Rezaul Kari, former state minister, and Advocate Suraya Karim Munny. He has a BSc in Mechanical Engineering from BUET and a BFA in Film Production from UBC.
Before moving to North America, Wahid was a familiar face in Bangladesh entertainment industry. He acted as lead in various television films and was lead for couple television comedy series.
He also worked as a model, anchor and comedian in front of screen. He had the pleasure of working with country legend Humayun Ahmed and youth icon Mostofa Sarwar Farooki and multinational houses such as BBC World Service Trust.
Behind the camera, he worked as head writer for advertising company Grey World Wide. He also wrote several television films and series for local television network in Bangladesh.
Currently, he is working on his first feature film and the first ever Bangla 2D animated feature film on the Liberation War with the working title "Surviving 71".