Doctor Strange Gets Oscar Nomination
Bangladeshi Wahid's visual FX team cheers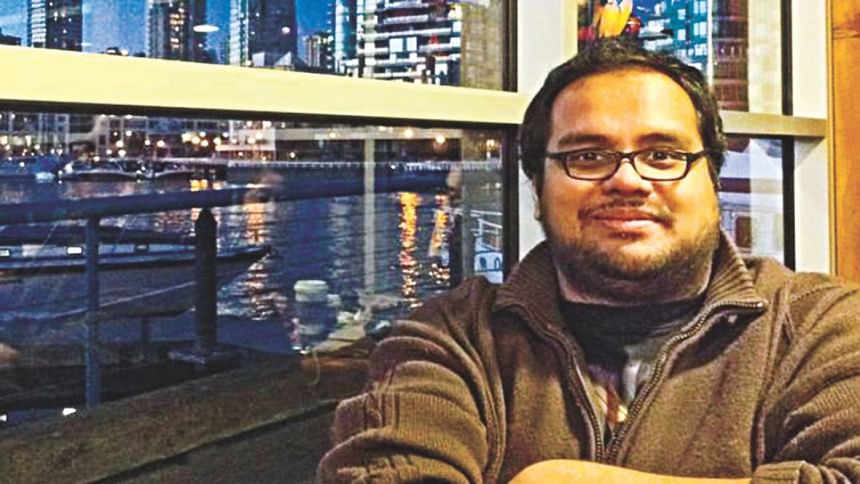 If you watched Marvel's Doctor Strange last year, you already know how awesome its visual effects were. And the team in-charge of the mind-boggling visual effects (VFX) includes a Bangladeshi -- Wahid Ibn Reza.
Now, Wahid has every reason to get excited, because the movie, directed by Scott Derrickson, has been nominated for the 89th Academy Awards in the visual effects category.
"I worked as one of the production coordinators of a management team leading 70 artists in VFX for Doctor Strange," Wahid, who lives in Canada, told The Daily Star over phone yesterday.
The team members include a producer, a production manager and three coordinators, he said.
"This is a big achievement for me at the moment. Undoubtedly, it is excellent and cool too!" he wrote in a Facebook status after the film got nomination for the prestigious award.
He also worked as a visual effects coordinator in Captain America: Civil War (2016) and Batman v Superman: Dawn of Justice (2016).
Wahid is currently working as a production manager (VFX) in Guardians of Galaxy Vol 2. He works for Method Studios in Vancouver, Canada.
Wahid, the only child of Mohammad Rezaul Kari, a former state minister, and Suraya Karim Munny, an advocate, completed his BSc in Mechanical Engineering from Buet and BFA in Film Production from the University of British Columbia.
Before moving to North America, he was a familiar face in the Bangladeshi entertainment industry.
He acted in various television films and television comedy series. He was a model and an anchor. He also worked with the legendary Humayun Ahmed and youth icon Mostofa Sarwar Farooki.
Behind the camera, Wahid worked as head writer for advertising firm Grey World Wide. He also wrote television films and television series for several local television networks in Bangladesh.
Currently, he is developing his first feature film.
DOCTOR STRANGE (2016)
According to the plot of the movie, arrogant neurosurgeon Stephen Strange (Benedict Cumberbatch) feels that he has lost his purpose in life when a car accident causes nerve damage to his hands. He travels from New York to Kathmandu, where he seeks help from a mystic who trains him to become a sorcerer who can protect the world from magical threats.
The Marvel Studios' American superhero based film has been nominated for VFX along with The Jungle Book and Rogue One: A Star Wars Story, Deepwater Horizon, Kubo and the Two Strings.
If Doctor Strange were to win, it would be Marvel's first Academy Award.