'Bangladesh govt requested info on one Twitter user'
Twitter did not comply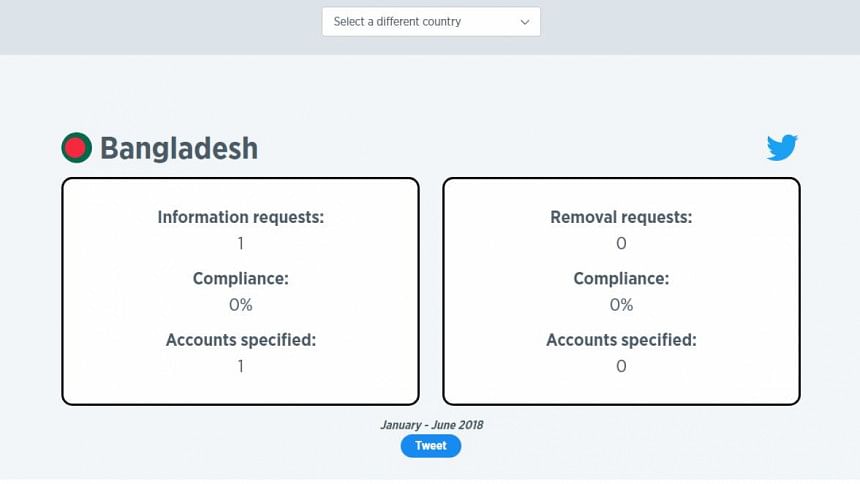 The Bangladesh government requested for the information of one Twitter user between January and June this year, according to a Transparency report published by Twitter.
The online news and social networking service, however, did not comply with the request, the report added.
No further detail about the nature of the request or the Twitter user is known as of now.
Earlier between July and December 2016, the Bangladesh government requested for information of four users from Twitter, to which Twitter had responded.
The year before, when the government had requested for the account information of 25 users and Twitter had given 60 percent information.
Twitter Inc is an American online news and social networking service on which users post and interact with messages known as "tweets".