4G: How and Why?
Are you ready to avail the 4G connectivity yet? Let us have a look at how you can decide whether you are ready to receive the 4G benefits or not.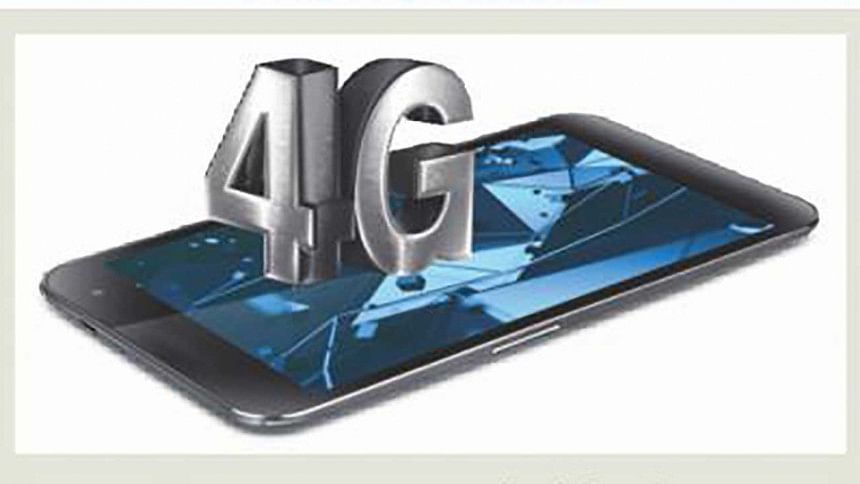 The top mobile operators Grameenphone, Robi and Banglalink launched the much-awaited 4G service in Dhaka and some other major cities in Bangladesh immediately after receiving the licence for the fourth-generation (4G) mobile internet yesterday evening.
Robi, in the meantime, said they already went live with the services across 64 districts today. Although the largest operator Grameenphone and other operator Banglalink are yet to cover the whole country, they are increasing the coverage by every hour to bring the whole nation under 4G connectivity soon.
In this perspective, are the consumers ready to avail the 4G connectivity yet? Let us have a look at how we can decide whether we are ready to receive the 4G benefits or not.
4G Enabled Handsets
The first thing that you need to avail the 4G network is to have a 4G or LTE enabled mobile handset.
Although the terms 4G and LTE do not technically mean the same thing, they are interchangeably used to mean the same thing. So, it means that if you see 4G or LTE in your mobile network options you are ready to receive 4G coverage.
In order to check whether your handset is 4G enabled or not simply go to your mobile phone's network settings and see if there are 4G or LTE options available for you to choose.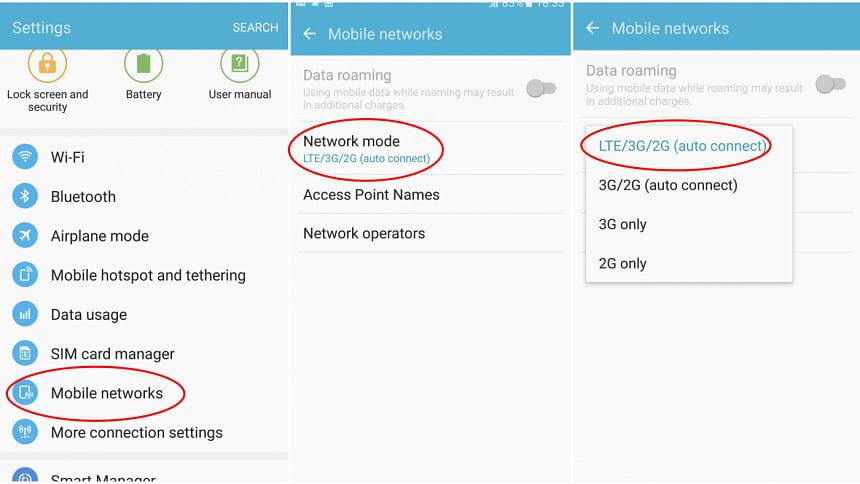 Another simple option is, dial *#06# on your mobile and you will get your handset IMEI number instantly. Then go to www.imei.info and put your IMEI number there to get all the details and specifications of your mobile handset.
Check the 'parameters' section to see whether the LTE or 4G category is listed within the specifications.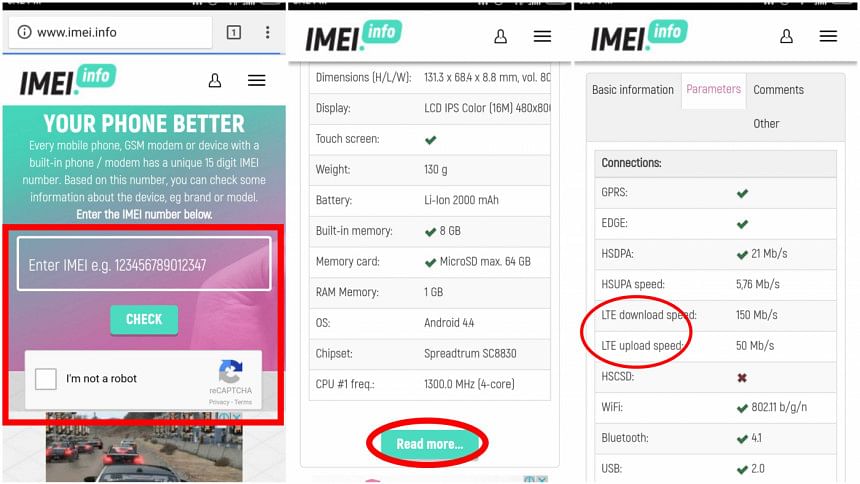 If you do not find 4G or LTE in your mobile settings or within the specifications then it is the time for you to upgrade your handset.
4G Enabled SIM Card
Once you have made sure that you have a 4G enabled phone, it's time to check the SIM card.
Before the arrival of 4G, all the SIM cards sold to the Bangladeshi consumers were not ready to receive 4G coverage. That's why you must have noticed your mobile operators are sending you messages to convert your sim card into 4G. So, if you have received the messages and have not yet replaced your SIM card then you are not ready to receive 4G coverage.
To find out whether your SIM card is 4G enabled or not, dial:

*121*3232# on Grameen Phone

*123*44# on Robi

Or write '4G' and send SMS to 5000 (free of cost) on Banglalink.
Now, all that you have to do is go to the nearest customer service centre of your mobile operator and replace the SIM card. Tada! You are now ready to go 4G.
Right Settings on Your Phone
There is another issue that may come on your way to availing 4G - not having the right network settings on your phone.
Under the mobile network settings section, if you do not choose the 4G or LTE option as your preferred network selection then you will not get the 4G network.
So, no matter what phone you are using, search for network settings on your phone's settings and choose 4G or LTE as the preferred mobile network.
Why 4G?
Firstly, 4G is simply the fastest mobile internet in the country at present. With 4G connectivity, you will get internet speed around 10 Mbps whereas on 3G the average internet speed was 3.75 Mbps. So, you can easily imagine the development here.
The file that takes 20 minutes to download in a 3G network, will take only 5-6 minutes with 4G connectivity. With this increased speed, you will be able to visit sites like The Daily Star with almost zero load time and will get other internet facilities like highspeed multiplayer gaming without any glitch.
Basically, with 4G, you will get the feel of highspeed broadband internet with your mobile data connectivity.
So, what are you still waiting for?