How 4G changed my life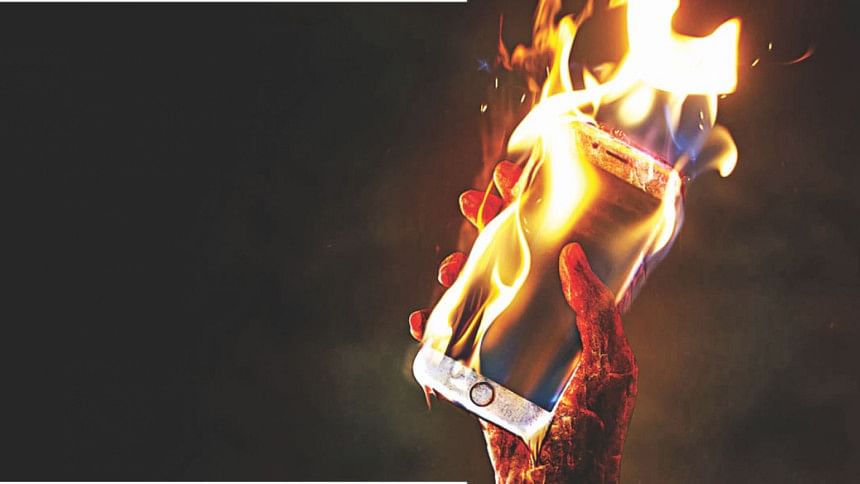 The day I got my new 4G SIM was the day I realised my full potential. To think I was going through life with a 3.5G connection is insane. Now every day is so fast and smooth, no buffering. Allow me to illustrate just how much of a paradigm shift this is.
Communication is now seamless. Before getting 4G, my crush used to reply to my messages after several hours, and that too in only one or two words. But now, she does so in minutes, discussing in length how I'm kind of stalking her, and that hitting on someone who already has a boyfriend is pretty scummy. I'm just so glad that we are able to have such intricate conversations so swiftly. Sending high quality personal photos has also helped in strengthening our bond. I hope we could have a 4G video call session one day; that would definitely seal the deal.
Speaking of video calls, they've had a huge impact in my life. Since we're far from the days of buying expensive calling cards to talk to someone abroad, my entire extended family video calls me all the time. It's like the whole family never broke up because of my grandfather's will. Usually, my uncle calls me and tells me about how much of a failure I am because I couldn't get into a public university and advises me to prepare for the BCS exams. Now, whenever I study his face keeps flashing in front of me, partly due to the crystal clear video quality thanks to 4G.
My punctuality has hit the roof. Whenever my friends call me to inquire about events I'll be going to, I tell them that wherever I go, whenever I go, I'm always ready. Traffic is no match for me anymore. When I request for a ride-sharing service, they arrive faster than ever before. This is because the increased speed of the internet flows through the vehicle, making the total speed much faster. Isn't technology just amazing? Additionally, I consume all online media using my 4G enabled smartphone now, because everything I watch seems new. Yes, it does cost me thousands buying data packs but I would pay anything to get that childhood wonder back into my empty heart.
The other day, my cousin who lives in the village called me. He told me that he also got a 4G SIM, and I congratulated him. In between our conversation, he inquired about an appropriate university he could attend in Dhaka, to which I replied, "The city is in the palm of your hands. Degrees don't matter anymore, so take the next step by staying there and using the new technological marvel." He was hesitant at first but I successfully persuaded him to not pursue formal education. In this way I helped myself by not making this city more overpopulated by suggesting another person to migrate. All due to the power of 4G.
I'm also much cooler now. I didn't know what all the kids are into a couple of days back, but now I'm really hip with the youngsters. They tell me I'm swagalicious. You see, swag is a way of life, and I have completely adopted this doctrine. Whenever my friends get angry at me, I just take a selfie with them while dabbing. They don't want to continue arguing with me after that. I've learned how to dab by watching numerous videos uploaded three years ago, on my 4G connection. It's truly fascinating how 4G became a bridge between generations and reduced the gap.
If you're still not sold on this life changing advancement, keep using "mamur network" while I transcend all my limits and wait for 5G to take me to newer heights. I bet you can't even play online multiplayer games to escape from your boring nine-to-five job, or go live on Facebook to talk about the society like people actually care about what you say. Your phone will always show the HSPA+ sign as a reminder of how much you're missing out on.
Shoaib Ahmed Sayam tortures himself by watching fake sports and Vietnamese cartoons. Send help at: fb.com/ooribabamama