5G is our election promise: Joy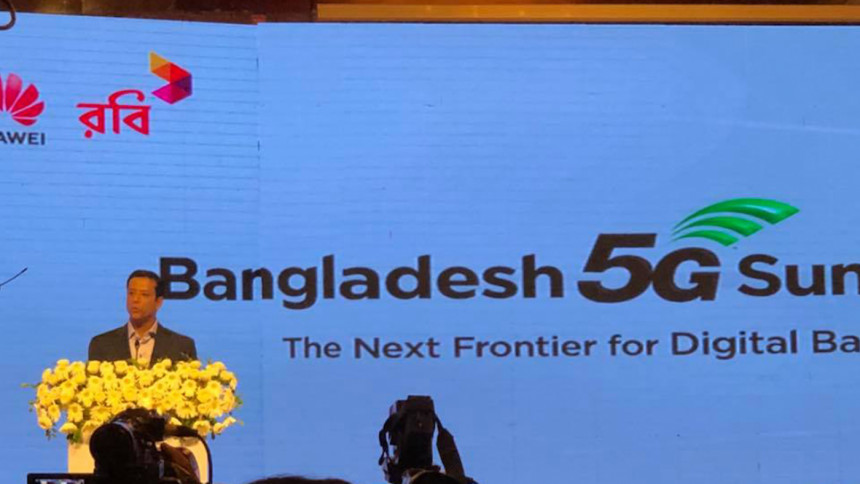 Bangladesh will be one of the first countries in the world to deploy the 5G (fifth generation) mobile technology in the world, Sajeeb Wazed Joy, Prime Minister Sheikh Hasina's ICT affairs adviser, said today.
"This is my promise for the next election," Joy said at a programme titled 'Bangladesh 5G summit 2018' at Pan Pacific Sonargaon Dhaka.
No country in the world is yet to start commercial service of 5G though some developed countries are working on it, telecom service providers said in the event.
Before the last election, Awami Lague had promised 4G for this current tenure and it has kept its promise to the country, Joy said.
Joy also said he wants Bangladesh to relentlessly move forward in adopting new technology.
Within the next few years, the PM's ICT affairs adviser, wants to ensure at least 1 Gbps speed for broadband connection.
Meanwhile, in the summit organised by the Chinese telecom vendor Huawei in association with mobile operator Robi, Huawei equipments demonstrated up to 4.17 Gbps speed for mobile network.
State Minister for ICT Zunaid Ahmed Palak said their government is thinking ahead of time and that is why they have moved for the 5G test run.
Telecom and ICT minister Mustafa Jabbar visited the event where senior officials from government, telecommunication regulatory commission, Robi and Huawei were also present.
Earlier in February this year the mobile operators started moving for 4G services and in September 2013 they started 3G service in the country.
Citycell was the first mobile operator to start operation in Bangladesh in 1993. Aktel (now known as Robi), Grameenphone and Banglalink followed suit in 1997.