Could a parasite make you more entrepreneurial?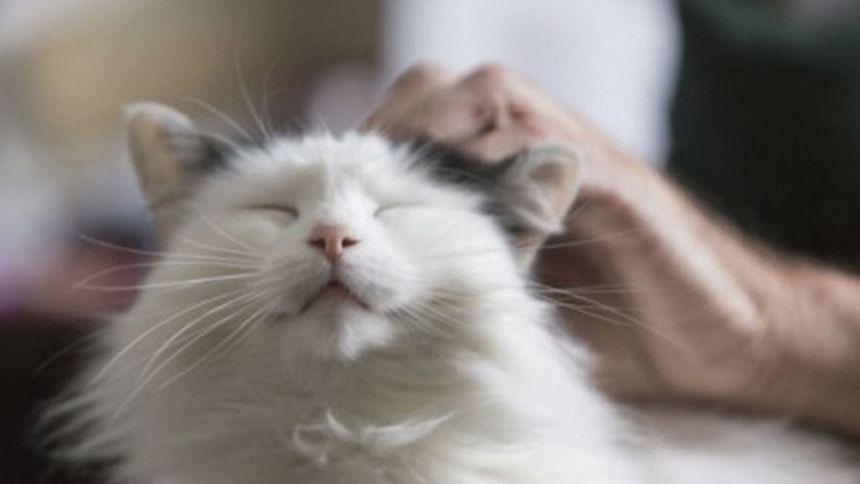 A parasite which is carried by cats that can also affect humans could alter an individual's behaviour and make them more entrepreneurial, according to new research.
Could your cat be affecting your personality? Possibly, according to new US research, which found that a parasite carried by our furry friends could make infected humans more entrepreneurial and more likely to pursue business-related activities.
Carried out by researchers at the University of Colorado at Boulder, the new study looked at the prevalence of the parasite Toxoplasma gondii in 1,495 undergraduate students.
T. gondii, which can be found in both wild and domestic cats, infects an estimated 2 billion people worldwide.
Although infected humans often don't show any acute symptoms, growing evidence suggests that T. gondii may influence behavior, with previous research linking it to more impulsive behaviors, an increased risk of car accidents, road rage, mental illness, neuroticism, drug abuse, and even suicide.
After collecting saliva samples from the participants to test for the parasite, the researchers found that T. gondii-positive individuals were 1.4 times more likely to major in business and 1.7 times more likely to have an emphasis in 'management and entrepreneurship' over other business-related emphases.
In addition, when the researchers carried out a survey of 197 adult professionals attending entrepreneurship events, they found that T. gondii-positive individuals were 1.8 times more likely to have started their own business compared with other attendees.
The team also looked at national statistics from 42 countries over the past 25 years and found that the rates of T. gondii infection, which range from 9 percent in Norway to 60 percent in Brazil, proved to be a consistent, positive predictor of entrepreneurial activity, even after they had taken into account other potentially influencing factors. 
Nations with a higher infection rate also had a lower level of respondents report a "fear of failure" as a deterrent to a new business venture.
However, T. gondii is not responsible for whether a business will actually succeed, say the researchers.
"We can see the association in terms of the number of businesses and the intent of participants, but we don't know if the businesses started by T.gondii-positive individuals are more likely to succeed or fail in the long run," said Stefanie K. Johnson, lead author of the study. "New ventures have high failure rates, so a fear of failure is quite rational. T.gondii might just reduce that rational fear."
The team did stress that the study is correlational, rather than causal, and that individuals already predisposed to high-risk behavior could be more likely to be both entrepreneurial in their attitudes and exposed to T. gondii through animal contact. However, they also added that the findings do highlight the link between parasitic infection and complex human behaviors.
"As humans, we like to think that we are in control of our actions," said Pieter Johnson, the co-lead author of the study, "But emerging research shows that the microorganisms we encounter in our daily lives have the potential to influence their hosts in significant ways."
The results can be found published online in the journal Proceedings of the Royal Society B.