Baby elephant, baby Giraffe are the cutest 2 peas in a pod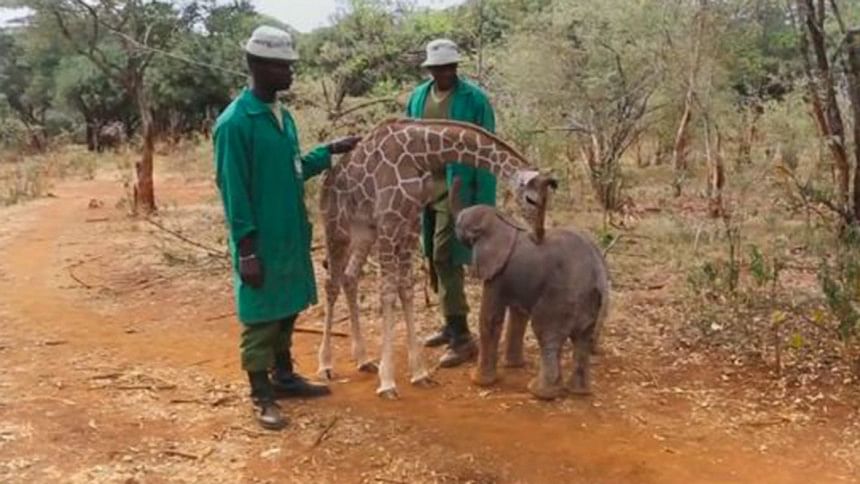 Besties don't have to be the same height or speak the same language. Heck, they don't even have to be the same species, reports the Huffington Post.
Loboito, a 3-week-old elephant, was recently rescued and is currently being cared for by David Sheldrick Wildlife Trust's orphanage at Nairobi National Park in Kenya. The little guy seems to be settling nicely as he's made an unlikely BFF -- a 1-month-old rescued giraffe named Kiko. Their delightful friendship has been documented in video from Barcroft TV and we're convinced there's nothing cuter.
According to the video, Loboito loves to follow his giraffe buddy around. The two are a certainly a squee-worthy sight to see. And though an elephant and a giraffe may seem like a bizarre pairing, Kiko is actually quite familiar with his friend's species: because he is too small to sleep in the giraffe stable, he sleeps with the baby elephants.
The pair also share a common past. Kiko was rescued by Kenya Wildlife Service when he was 1 week old after he was found abandoned in Kenya's Meru National Park. Loboito is also an orphan.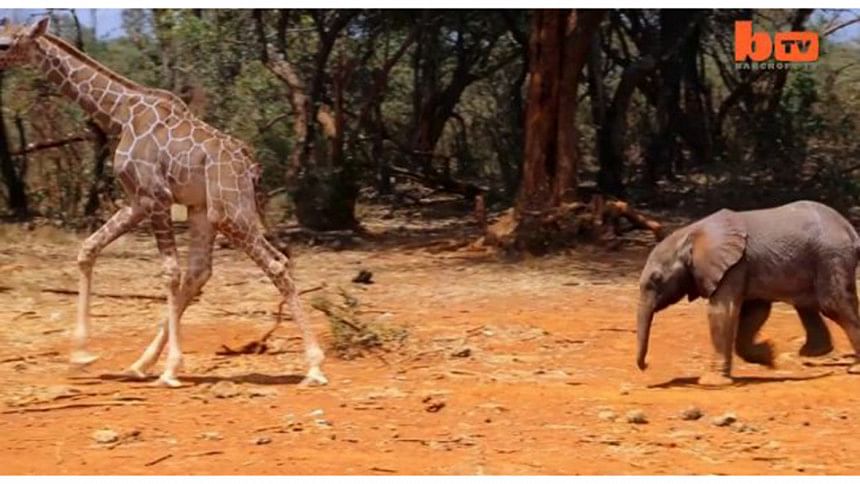 The pair would not have been able to survive without some assistance, the clip explains, as they are dependent on their mothers' milk, the Huffington Post reports.
The friends won't be at the orphanage forever, though. They will eventually return to the wild when they are ready.