Recruitment of Bangladeshis: Malaysian ACC starts probe on 'syndication'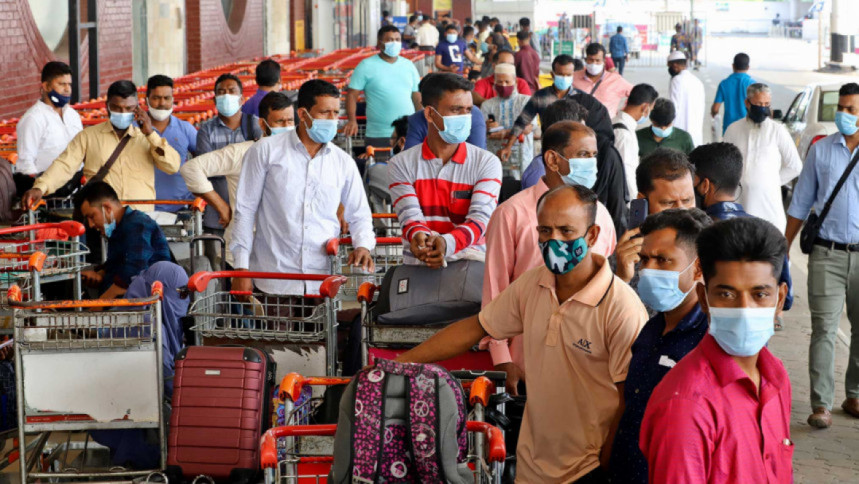 Malaysian Anti-Corruption Commission (MACC) has started investigation into the allegations of syndication in the recruitment of Bangladeshi workers in the Southeast Asian country.
A source in Kuala Lumpur told The Daily Star yesterday that an MACC team visited the office of Bestinet, a Malaysian IT firm involved in the manpower recruitment process, and talked to its officials on the syndication.
The move comes a day after the youth wing of Malaysian political party, People's Justice Party (PKR), submitted a complaint to the MACC amid allegations that the Malaysian government selected a syndicate of 25 Bangladeshi agencies for recruiting Bangladeshi workers.
Civil societies in Malaysia and Bangladesh and most of the recruiting agencies in Bangladesh have been opposing the idea of syndicated system for labour recruitment, arguing that it would increase the recruitment cost like that in 2016-18.
During that time, a syndicate of 10 recruiting agencies controlled the labour recruitment from Bangladesh, and the cost for a worker went up to Tk 4 lakh, which was initially set by the government at Tk 39,000 and then increased to Tk 160,000.
The then Malaysian government froze the recruitment, citing the anomalies were resulting in human trafficking and forced labour.
Over three years later, Dhaka and Kuala Lumpur signed an MoU for recruiting workers from Bangladesh in December last year. Though more than six months have passed, the recruitment is yet to start.
After submitting the complaint to the MACC, PKR National Youth Legal Bureau Secretary Darwin Lim Chee Chien said they called for a thorough investigation, reports Malaysiakini, an online news portal based in Kuala Lumpur.
Lim said the complaint emphasised allegations of monopoly in the recruitment process, the integrity of the companies involved in the process and allegations of corruption in the selection process of the companies.
Lim said 1,300 companies sought permits but only 25 companies were given the permissions to hire workers.
The complaint also referred to an agency in Dhaka which claimed that Bestinet Sdn Bhd founder Mohd Amin Abdul Nor, a Bangladesh-origin Malaysian, had influenced the Malaysian government to limit the number of agencies supplying workers to 25 companies only.