Biman pilots demand reinstatement of Captain Mahbubur Rahman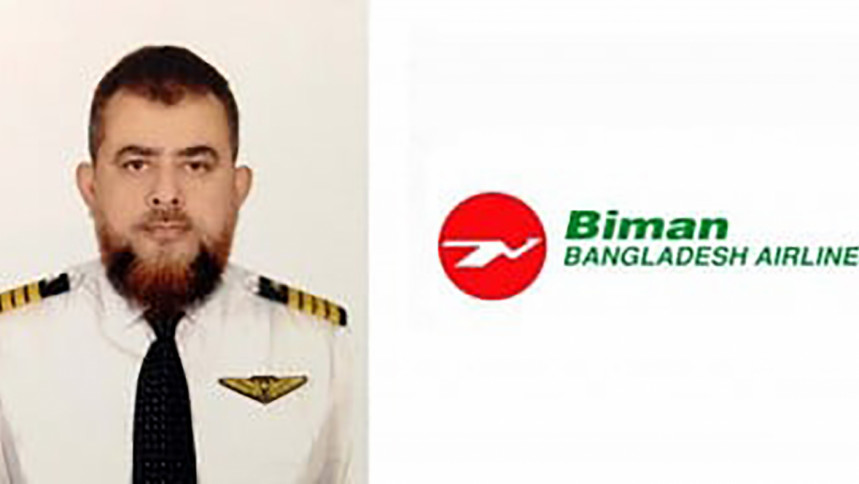 Bangladesh Airlines' Pilot Association (Bapa) today demanded the reinstatement of Biman's senior pilot, Captain Mahbubur Rahman, who was terminated from Biman Bangladesh Airlines yesterday.
Bapa, a platform of pilots of Biman Bangladesh Airlines, came up with the demand after its meeting this evening, meeting sources said.
After the meeting, a delegation of Bapa called on Biman MD and CEO Dr Abu Saleh Mostafa Kamal at his office at Biman's headquarters at the capital's Kurmitola and placed the demand, a pilot who was present at the meeting told The Daily Star.
However, the Biman pilot denied to give further details about Bapa's next course of action if their demand is not met.
The meeting was held at the Biman's administrative building.
Biman yesterday terminated Captain Mahbub without stating any reason.
Sources at Biman, however, confirmed to The Daily Star that Mahbub, also Bapa president and a pilot of Boeing 787, was sacked for allegedly obstructing Biman operations and causing delay in flight schedules.
Bapa recently said the pilots would not operate additional flights beyond their contract if their demand regarding restoring pre-pandemic salary structure is not met.
According to the sources at Bapa, Biman authorities terminated Captain Mahbub without serving him any show cause notice or giving him any chance to defend himself.
Biman sources said that the pilot was accused of obstructing the operations of Biman at the 265th board meeting of the airliner on November 28. On that day, the meeting decided to empower managing director and CEO of Biman, Dr Abu Saleh Mostafa Kamal, to take action against those involved in obstructing the activities of Biman.
A day later, a letter of "termination of service" undersigned by the Biman MD was sent to the Bapa chief.
In the letter, Captain Mahbub was asked to take all his dues from the authorities.