Biman Boeings towed into each other again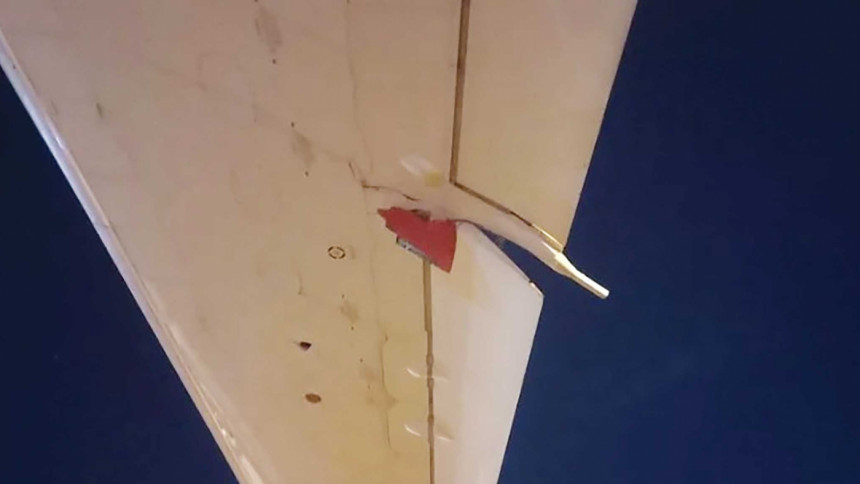 Two aircraft of Biman Bangladesh Airlines collided at the hangar on Sunday, in a repeat of the incident in April that had left two Boeings grounded for months.
On Sunday night, a Boeing 787 Dreamliner was on its way to the hangar for regular maintenance after arriving from Singapore earlier. It crashed into the wing of a Boeing 737 aircraft stationed inside the hangar.
The wings of both the aircraft were damaged by the collision, but the true extent of damage will be known after investigation, said Tahera Khondoker, general manager for Biman's public relations department.
"It's unfortunate that such an incident took place again," said Abu Saleh Mostafa Kamal, managing director and chief executive officer of Biman.
A four-member committee was formed to thoroughly investigate the incident and stern actions will be taken against the persons found responsible for the collision.
"We provide ground handling facilities to different airlines including foreign carriers but such incidents do not take place in their case. I don't know why this is happening to Biman Bangladesh Airlines' aircraft again and again," he said.
A similar incident took place in April, which cost Biman a considerable sum in reparation costs, according to Biman officials.
The national airliner had suspended its five officials, including its principal engineer, for their negligence in carrying out their duties.
Earlier on June 16, a Boeing 787-8 Dreamliner of Biman collided with the boarding bridge at the Hazrat Shahjalal International Airport.
On June 4, a trolley-dolly of US-Bangla Airlines hit a Boeing 737 aircraft of Biman at the Dhaka airport.
On February 15, a Boeing 737 aircraft of Biman was brought back from Malaysia after a windshield crack was noticed mid-flight en route to Kuala Lumpur two days earlier.
In April, a Dash-8 aircraft of Biman remained grounded for around three months due to "damaged engines caused by pilot error".
These incidents could have been avoided with careful operation of the aircraft and advanced maintenance, according to aviation experts.
The rules or protocols that are in place when taking out and keeping the aircraft in the hangar are not followed properly by those in charge of the ground handling service, according to Biman officials on the condition of anonymity to speak candidly on the issue.
"This leads to such unwanted collisions, which cause huge losses to Biman in terms of monetary and image," said ATM Nazrul Islam, an aviation expert.