Bangladeshi expat Haleem receives US Presidential Lifetime Achievement Award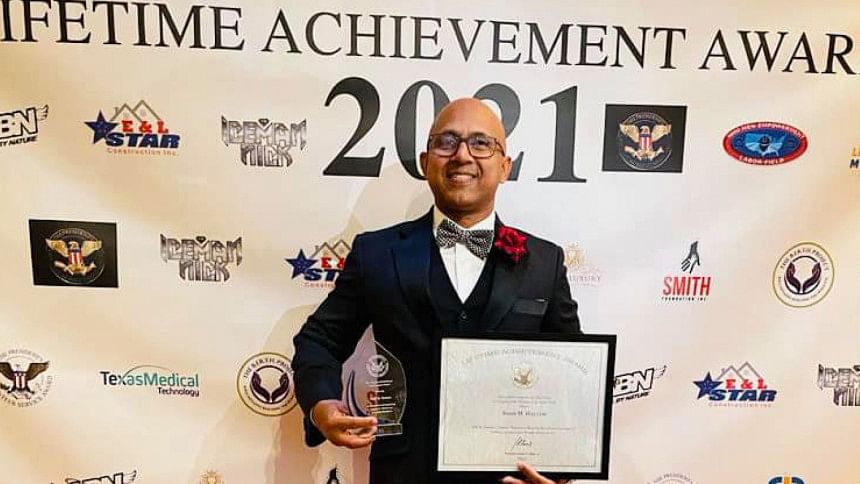 Shah M Haleem, a Bangladeshi expatriate living in the US state of Texas, has been accorded the prestigious "Presidential Lifetime Achievement Award-2021".
He received the award this year for his lifelong service to the Bangladeshi community and voluntary services in the USA.
Haleem, former chairman of Bangladesh Association of Houston, received the award at a programme last week where high-ups and eminent personalities of Texas were present.
A certificate signed by US President Joe Biden, a crest, commemorative coin, coat pin etc. were in his award kit.
As a chairperson of FOBANA, he worked to raise funds for the underprivileged of North America and Bangladesh during the pandemic.
After receiving the award, Haleem said, "I think, it's not my achievement alone, it's an achievement of the whole Bangladeshi community. This award gives us the message -- how social we are. Our journey in public service will continue."
Haleem, hailing from Bangladesh's Gopalganj, moved to USA for higher studies and later settled there. His father Shah Abdul Haleem was a social worker and former vice president of BGMEA.