Fire burns belongings of 300 Bangladeshi agriculture workers in Greece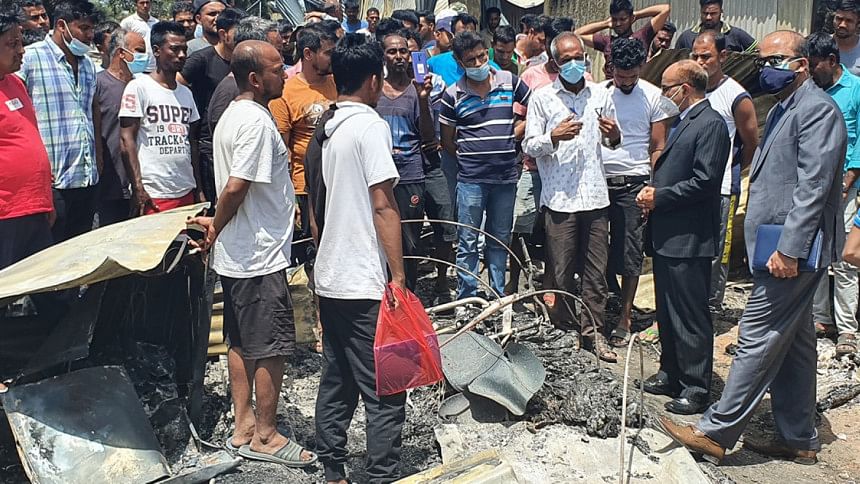 A fire in Greece has burnt down 36 temporary residences of about 300 Bangladeshi agriculture workers.
The fire burnt down the workers' money, passports, necessary documents, clothes and other necessary belongings. However, no casualty was reported.
The Bangladesh embassy has confirmed that the fire broke out on June 27 at a farm in Manolada area of western Greece, 300km from the capital Athens.
According to local expatriate sources, the fire started from the residence of Shishu Mia, hailing from Sunamganj in Bangladesh, around 4pm from a stove and spread quickly.
Yesterday, Bangladesh's Ambassador to Greece Ashud Ahmed visited the site and inquired about the victims of the fire. The embassy's first secretary (labour) Biswajit Kumar Paul and Bangladeshi community organisers were with him at the time.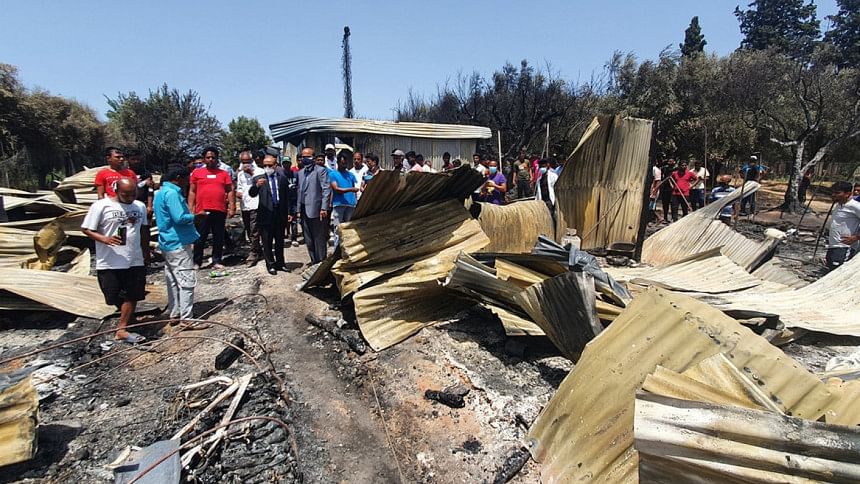 The victims requested the ambassador to re-issue their passports without fee and for other assistance during the crisis.
Expressing condolences, the ambassador promised to provide them with accommodation, food and legal assistance including speedy issuance of passports.
Later, Ambassador Ashud Ahmed met with the local mayor to discuss the incident and ways to overcome it permanently.
They discussed the need to take necessary steps to build permanent housing in Manolada and nearby villages for the workers, including the affected ones.
The ambassador requested the mayor to provide permanent accommodation for the expatriate Bangladeshi workers instead of temporary ones. He also requested for other assistance including police report in the interest of issuing new passports to the affected Bangladeshis as soon as possible.
The mayor promised to be by the side of the expatriate Bangladeshis in all their needs and assured overall cooperation to the victims including construction of new temporary shelters for them as soon as possible.
Meanwhile, expatriate Bangladeshis living in different parts of Greece, including Athens, have assured to stand by the victims.