Mediterranean shipwreck: Families of 4 Faridpur youths worried sick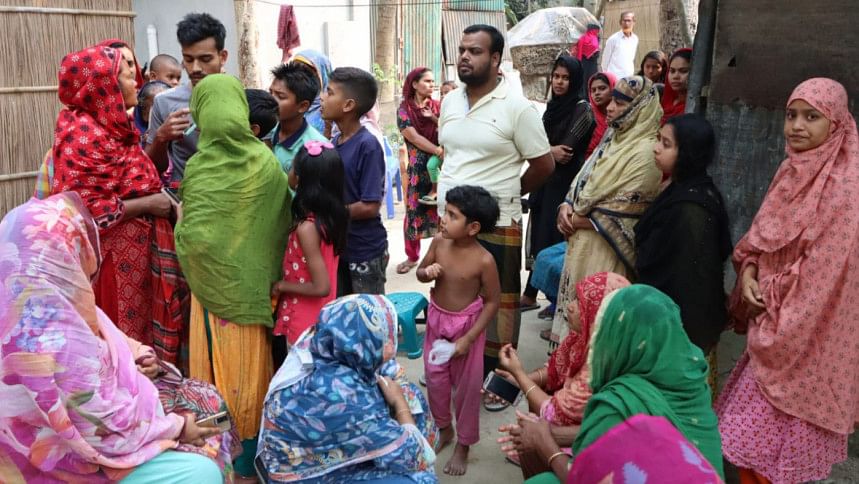 The families of four Faridpur youths, who, according to a human trafficker, were on the recently capsized boat in the Mediterranean Sea, are worried sick as they are yet to get any news about the youths.
Al Amin Matubbar, 20, Mahfuz Mollah, 22, Nazmul Mollah, 23, and Akramul Bapari, 27, all from Krishnanagar village of Nagarkanda upazila in Faridpur
Italian authorities on Monday rescued 17 Bangladeshis from the Mediterranean and brought them ashore.
A man of the village, who goes by the name Murad Fakir and is involved in human trafficking, told Al Amin's mother Chameli Begum over an instant messaging app on Monday afternoon that her son along with three others had not been rescued.
Chameli last spoke to her son around 6:30pm on March 9 and Al Amin told her that he was fine.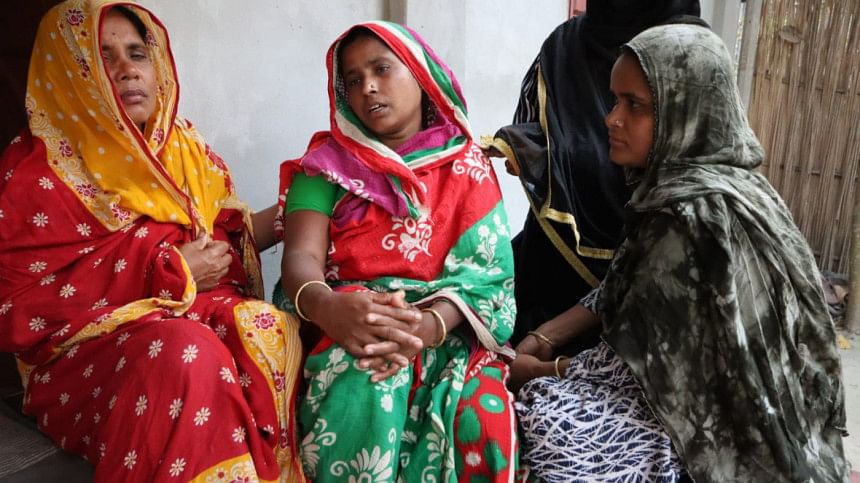 Chameli got a call from Murad, who lives in Libya, in the early hours of March 10. He said Al Amin was on a boat to Italy.
"I do not know where and how my son is. Murad told us he would send my son to Italy on a big ship. But he sent them in a small boat. I want my son back," Chameli told this correspondent.
Al-Amin is Chameli's only son and he passed SSC last year.
She said that they came to know there were 47 people on the boat, with a capacity of 30. There was even not enough fuel, she said.
Al Amin left home on January 9, she said, adding that she paid Tk 8.20 lakh to Murad. She had to mortgage an arable land and take a loan from relatives to gather the money.
Family members of Mahfuz Mollah said that they are waiting desperately for a phone call from Italy.
Mahfuz, son of Sobahan Mollah, is a first-year honours student of Bhanga KM College.
His brother Tanvir Mollah said, "We sent my brother abroad to change the fate of our family. But I never dreamed that it would end up like this."
They paid traffickers Tk 7.50 lakh.
According to villagers, Murad has been involved in human trafficking with the help of several others in the district.
Kazi Abul Kalam, chairman of Dangi Union Parishad in Faridpur, said, "Murad is a human trafficker. He sent at least 200 youths abroad illegally and earned a lot of money."
Miraz Hossain, officer-in-charge of Nagarkanda Police Station, said, "I have not got any complaint yet. If we get any, we will take steps as per the law."
Contacted, an official at the Bangladesh embassy in Rome yesterday evening said they were yet to learn the names and details of the Bangladeshis who were on the boat.
The Bangladesh mission in a Facebook post yesterday evening said 18 Bangladeshis have so far been rescued following the shipwreck.
According to local police, the rescued were under treatment at a local hospital in Pozzallo. No dead body had been handed over to local police till the time of the post, it added.