Regularisation in Greece: 1,000 Bangladeshis register at embassy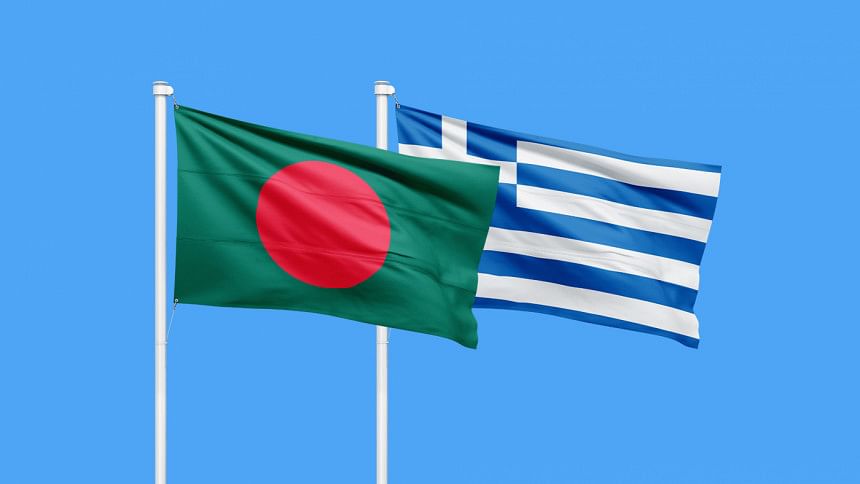 More than 1,000 Bangladeshi undocumented migrants have enlisted their names at the Bangladesh embassy in Greece for a regularisation process of the Greek government, which is yet to start.
The Bangladesh mission has attested passports of the undocumented migrants and kept a manual record, which will be forwarded to the Greek authorities through an online platform.
Referring to Greek authorities, the Bangladesh mission had earlier said that the regularisation process would start from mid-September.
Asked about the delay, Bishwagith Kumer Paul, first secretary (labour welfare wing) at the embassy, yesterday said the Greek authorities had recently informed them that they were waiting for an inter-ministerial decision to start the process.
Besides, the Greek authorities did not launch the online platform yet that will be used for submission of applications by the undocumented Bangladeshis, Bishwagith told this newspaper over the phone.
He said Greek officials had assured them that the process will start by this month.
Over 1,000 undocumented migrants have so far received the regularisation-related services including passport attestation from the Bangladesh mission since mid-August, he added.
To be regularised, undocumented Bangladeshis who entered the European country before February have to get registered with the Bangladesh mission first, as per the mission officials.
An estimated 15,000 undocumented Bangladeshi migrants are expected to avail themselves of this opportunity.
However, the Greece government may allow persons beyond the targeted number to avail of the opportunity, said the official.
He said after its start, the regularisation is likely to take place for six months initially and can be extended if need be.
The regularisation will be done in line with the MoU between the two countries, signed in February in Dhaka.
To be regularised, the undocumented expatriates will have to pay €91 each through online banking for processing and issuance of residence card for regularisation.
Once the applications are submitted properly, the workers will receive "temporary residence permit" via emails, which would enable them to live and work in Greece legally.
Later, upon scrutiny and approval of the applications by the Greek authorities, the migrants will be provided with a "residence card" for five years, which will be renewable.
At present, about 28,000 Bangladeshis live in Greece.
According to mission sources, many Bangladeshi migrant workers in Greece are exploited by trafficking rackets due to their irregular status.
Undocumented Bangladeshi workers, especially those employed in the agriculture sector in Western Greece, receive wages less than the European country's minimum monthly wage of €713, the sources added.
To address this problem and also to curb illegal migration, Bangladesh and Greece signed the MoU, a first of its kind between Bangladesh and a European Union country.
Under the MoU, Greece will also recruit 4,000 fresh Bangladeshi workers each year for the agriculture sector.