Spark* Bangladesh Accelerator: An exciting opportunity for emerging social entrepreneurs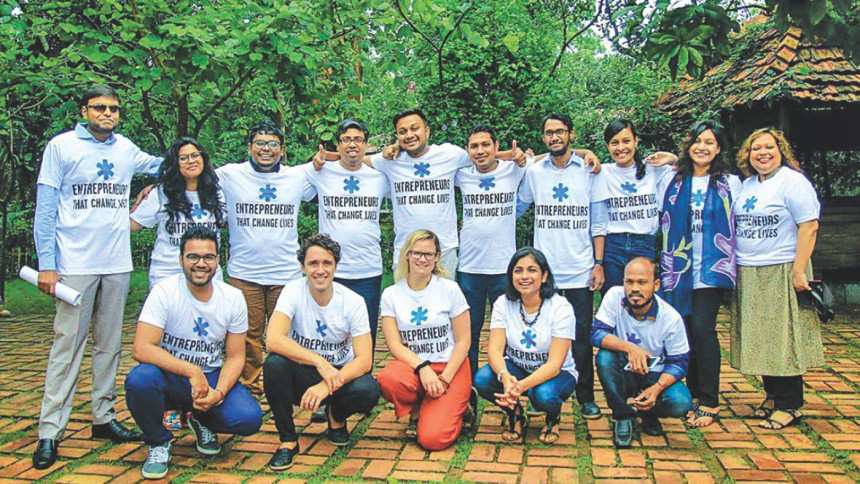 Spark* Bangladesh is launching its fourth Social Entrepreneurship Accelerator programme, in partnership with Build Bangladesh and YGAP, Australia in Dhaka.
From October 14-19, 2017, Spark* Bangladesh Accelerator will bring together 12 emerging social entrepreneurs for five days of intensive entrepreneurship, led by world class facilitators. Spark* has a powerful and practical curriculum aimed at unlocking the potential of each startup venture, covering strategy, impact, innovation and more. Entrepreneurs learn how to refine their business models, and ultimately become better equipped to improve the lives of people living in Bangladesh through their ventures.
Beyond the Accelerator, the entrepreneurs are provided 12 months of support from Spark* to prove their models and scale their venture. This includes regular business and strategy support from the Spark* team, access to free graphic and web designers, pro-bono legal support, assistance with tracking impact, and multiple injections of small funding to encourage innovation and growth. Further down the line, continued growth will be encouraged through access to larger funding and investment, as well as connections to impact investors, global organisations and strategic partners within Spark*'s network of international partners.
Emerging social entrepreneurs are encouraged to apply online at: www.sparkinternational.org/spark-bangladesh/. Applications close on September 1, 2017.