How to be genuinely likable
Who doesn't like to be around a vibrant and lively soul? A soul that seems to be so "naturally" likable and charismatic that you almost always crave their vibes and even wish you were like them.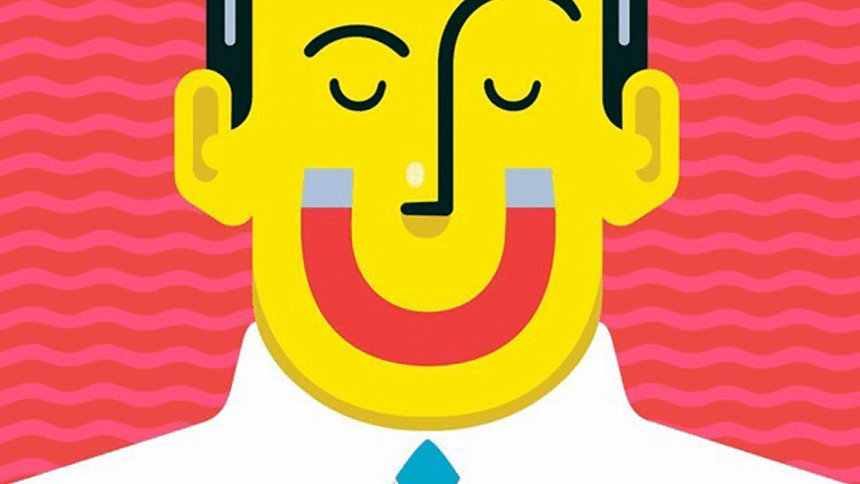 1. Be genuine. Be YOU.
That's pretty self-explanatory. Always be honest and genuine about who you are and what your thoughts are. No one likes a fake. It is difficult to like someone when you are in doubt about who they really are. Likable people are ones who are always comfortable in their own skin, no matter how many weaknesses they may have. Do not seek likability by trying to be someone you are not, it makes you appear highly pretentious and possibly inane, even if you might not always realise it. Put your insecurities on hold for a second.
2. Engage humbly
Let a healthy conversation flow. Don't just talk; make sure you actively listen too. It's not always your verbal responses and advice people seek, it's more of your non-verbal attention to what they say. Smile, shake hands, sit straight, and make eye-contact. Show genuine interest in what they think is important. That's what makes the other party not only feel important and willing to continue the ongoing conversation, but want to come back for more.
3. Put your phone away
Nothing's a bigger turn-off than a mid-conversation text message or a glance at your phone. Half-hearted interest in the conversation is the worst way to treat someone. Not only is this impolite and annoying, but at times insulting to the other party. When you're talking, put all of your energy and attention into the conversation. It's a rare gift only a few know how to give. Be one of those people.
4. Don't be too quick to pass judgment
Being open-minded does wonders to your likability. It makes you easily approachable and reliable. People don't like talking to someone who they know already has a pre-formed prior opinion about them and is not willing to listen or believe otherwise. Sure, you might not always agree with others, but you can always agree to disagree without passing cocky, judgmental remarks. Accept the fact that people can hold opinions and try to see the world through their eyes too.
5. Do not attention-seek
People who exude charisma are never the ones who appear desperate for others' attention. That's exactly why they are likable! Forget that big, extroverted, sarcastic persona people try to don all the time. You don't have to act important; you just have to be friendly and genuinely considerate to win people over.
6. Be thoughtful, simply because you can
Be kind to others, more often than not. The world's hard to keep up with, but you must take time out to spare a minute for others—not just for your loved ones, but for a stranger too. Go the extra mile to bring a smile on people's faces; not because you have to, but because you can. Sure, you need have some me-time like anyone else does, but do something nice for someone now and then, something that shows you genuinely care. It won't hurt.
7. Be consistent
The last thing people will tolerate is someone who is all over the place. We like approaching someone when we know what sort of response we can expect from them. It makes them your go-to person. Of course you understandably have your mood swings and low points, but that shouldn't change much about how you treat people.
8. Know how to balance passion and fun
We gravitate towards passion, always. That said, passionate people might appear a little too serious because they seem to be absorbed in their work and personal goals most of the time. But likable are the ones who take time out to enjoy life with others too. They literally work hard, and party harder.
9. Admit your failings, never discuss others'
Be humble. Share your screw-ups. Be the cautionary tale. It doesn't make you appear less successful; it makes you more human and relatable. Humility is as likeable as it gets. Laugh at yourself, not at others. See how people learn to laugh with you that way. We all like gossiping at times, but be a relentless gossip buff and people will stop trusting you. Respect them and their efforts, regardless of how you might feel about them personally. Spread as much positivity as you can.
The writer is a junior at the Institute of Business Administration, University of Dhaka.