Serial entrepreneur and investor, Danny Cortenraede, asks "What sets winning companies apart from the rest?"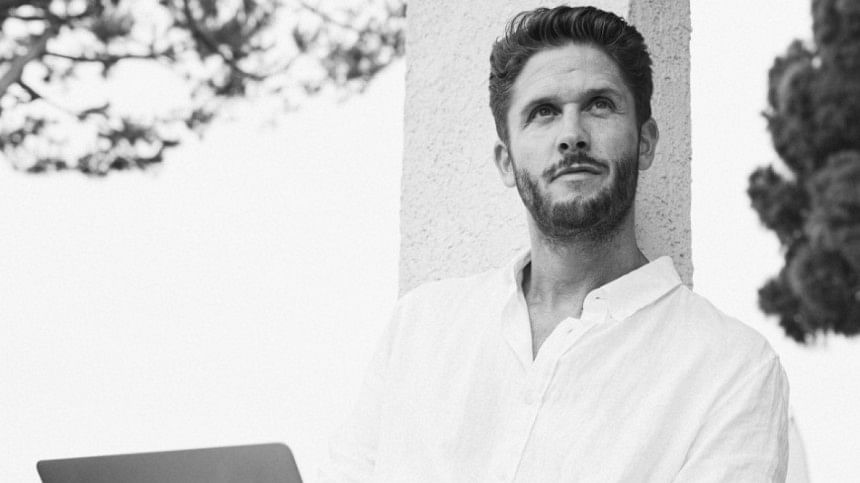 Founding a company that survives its first year in business is an accomplishment in itself. With rampant inflation and sharp increases in owners' costs, the economic landscape is daunting. To create a business that not only survives but thrives is a rarity. Imagine, therefore, what it takes to build a company, from the ground up, that generates millions in revenue.
To put it in perspective, according to the book Scaling Up, only around 6% of companies are fortunate enough to ever generate one million in total sales. Add to that the low survival rates for new businesses and you begin to understand just how much the odds are stacked against those starting out. Question is, what makes some thrive while others fall by the wayside? Are there certain traits that successful entrepreneurs are more likely to share?
Is there a secret formula for success?
Danny Cortenraede, serial entrepreneur and investor, who has founded five companies, three of them grossing multi-millions, has often reflected on whether there is such a thing as a "winning formula". Cortenraede is the co-founder of Venturerock 75M Tech, a private equity firm that focuses on early-stage investing, start-ups and scale-ups. He is also a co-star, and judge, on a new business reality TV series, Unicorn Hunters, which searches for breakthrough companies. Cortenraede stars alongside Apple co-founder Steve Wozniak, 43rd Treasurer of the United States Rosie Rios and former advisor to Joe Biden Moe Vela, amongst others. Some would say he's well placed to observe what sets top performers apart.
Successful people take risks
Cortenraede says, "In my experience, you can't get anything done if you don't take a risk. It's surprising how many of us are willing to ignore opportunities so we can remain comfortable." Jeff Bezos, the quintessential 'top performer' has been quoted as saying it helped to know he wouldn't "regret failure, but he would regret not trying". As Henry Ford famously said, "Whether you think you can, or think you can't, you're right."
Successful people do things unsuccessful people aren't willing to
In his book, The 4-Hour Workweek, Tim Ferriss discussed how doing the unrealistic is easier than doing the realistic. Ferriss believed that middle-of-the-road goals, like getting a corporate job in a popular company, are subject to intense competition. Everyone wants that so the supply is limited. He argues, by aiming for huge, almost unattainable, goals you will experience much less friction and competition. It seems counterintuitive, but, according to Ferriss, we often aim too low in life.
Successful people see beyond their own goals
But even those aiming high, reaching the pinnacle of success, may discover that achievement, and riches, don't bring them happiness. Research clearly shows that sharing with others is much more likely to make you happy. There are numerous examples of top business people who share their time, advice and resources to enrich both their lives and the lives of others. Mark Zuckerberg and Priscilla Chan have famously donated hundreds of millions to charitable causes.
Cortenraede sees his support for fledgling businesses as a means of giving back to the world and creating happiness. He says, "My mission is to help founders succeed. I want to create a better world through entrepreneurship. Success is not money or material. Helping kids who are not the best students to become entrepreneurs is a real success. My latest business, Venturerock Sports Tech, does just that."
Supporting the next generation of business leaders
Mentoring, investment and support for young pioneers are crucial if the next generation of businesses is to emerge. Cortenraede recalls, "I always wanted to start my own business. My father and grandfather before me were entrepreneurs. I quit my high-paid corporate job to start my own business with my former business partner. I learned a lot from that experience and also from the next business, NanoFixit, that I built along with an investor."
He continues, "I co-founded Wannahaves in Amsterdam, where I'm from, and had three offices worldwide. Wannahaves is affiliated with sister company 433 - the biggest soccer community in the world. I worked with brands like Nike, Adidas and Heineken as well as athletes like Cristiano Ronaldo, Paul Pogba and Eden Hazard. It's incredible what can happen when you get the right start."
With companies coming in all shapes and sizes, and with a diverse range of leaders, perhaps the biggest secret of success is that there is no formula. As Cortenraede muses, "Dream big, work hard, stay focused and surround yourself with good people."