Russians might not leave soon
Blinken warns Kazakhstan; ex-security chief detained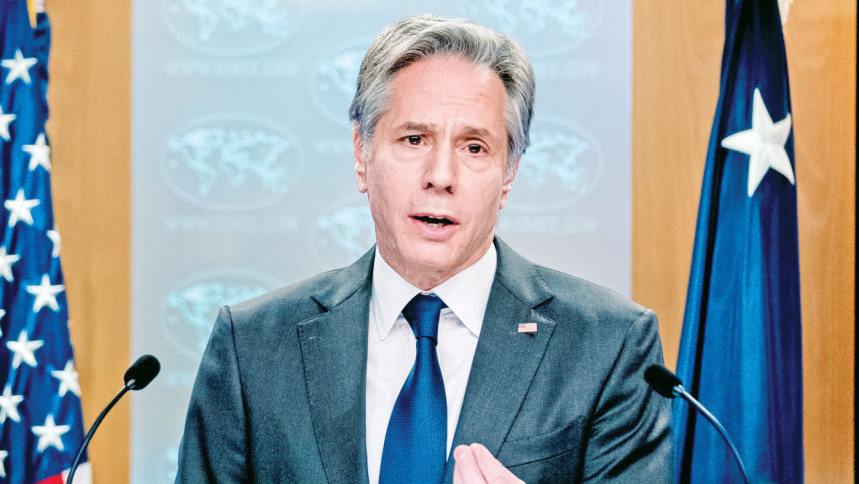 US Secretary of State Antony Blinken warned that Kazakhstan will find it difficult to lower Russian influence after inviting in troops to quell unrest that killed dozens. 
"I think one lesson in recent history is that once Russians are in your house, it's sometimes very difficult to get them to leave," Blinken told reporters.
Kazakhstan invited in the Russian-dominated Collective Security Treaty Organization to combat rare protests sparked by concern over fuel prices.
"It would seem to me that the Kazakh authorities and government certainly have the capacity to deal appropriately with protests, to do so in a way that respects the rights of protesters while maintaining law and order, so it's not clear why they feel the need for any outside assistance," Blinken said.
He called on foreign troops and Kazakh authorities to "adhere to international human rights standards," hours after President Kassym-Jomart Tokayev thanked Russia for assistance and issued shoot-to-kill orders.
Russia yesterday slammed Blinken as "boorish" for the comments. The detention of Karim Masimov, a former prime minister and longtime ally of Kazakhstan's ex-leader Nursultan Nazarbayev, was the first major move against a top official in the biggest crisis the ex-Soviet Central Asian republic has faced in years.
Tokayev sacked Masimov earlier this week after protests over rising fuel prices erupted into widespread violence, with government buildings in the largest city Almaty stormed and set ablaze. Dozens were killed in the violence with authorities arrested more than 4,000 people.
An AFP correspondent in Almaty said the city was quiet but tense yesterday, with security forces firing warning shots at anyone approaching a central square.
Rumours have swirled of infighting among the Kazakh elite, with speculation that Nazarbayev -- who stepped down in 2019 after decades in power and hand-picked Tokayev as his successor -- had fled the country.