Pelosi meets Taiwan's president Tsai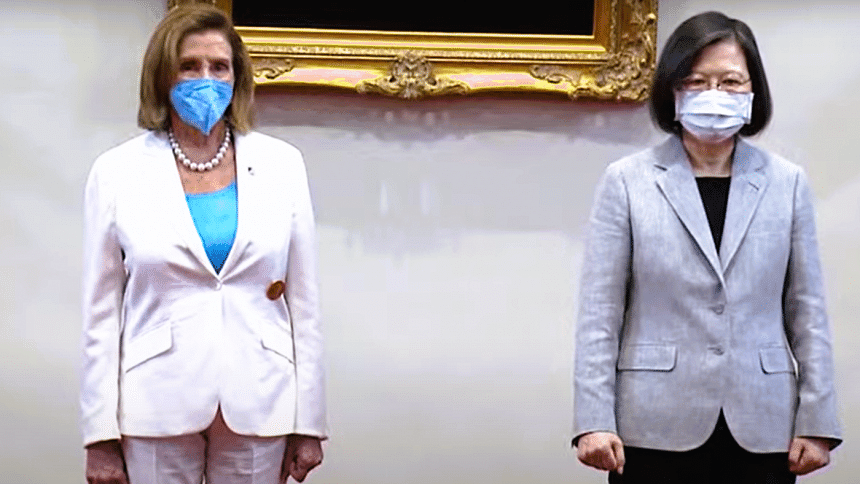 US House of Representatives Speaker Nancy Pelosi met with Taiwan's President Tsai Ing-wen this morning (August 3, 2022), during her visit to the island that infuriated China.
"Our delegation came to Taiwan to make unequivocally clear we will not abandon Taiwan," Pelosi told Tsai and other lawmakers while speaking at Taiwan presidential office, reports The Guardian.
Pelosi also said that US solidarity with Taiwan is "crucial" now more than ever.