No arrest risk for Putin at Brazil G20: Lula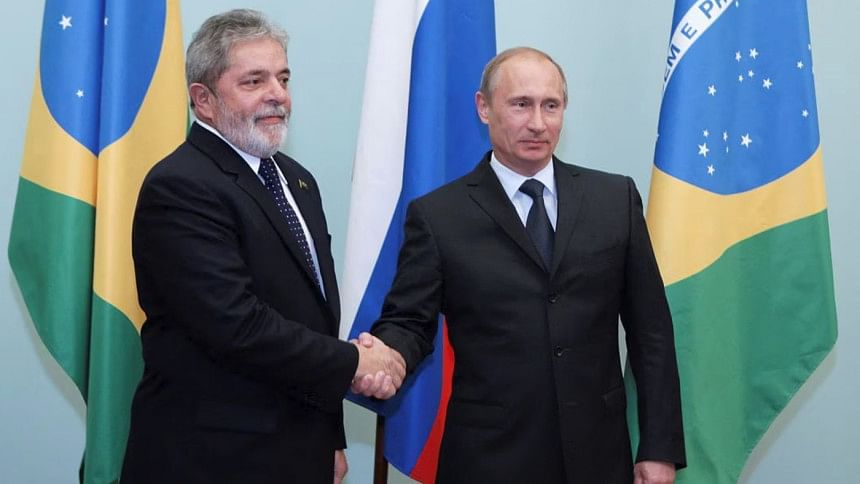 Russian leader Vladimir Putin will not be arrested if he attends the G20 summit in Rio de Janeiro next year, Brazilian President Luiz Inacio Lula da Silva said.
The Russian president is skipping this year's gathering in New Delhi, avoiding possible political opprobrium and any risk of criminal detention under an International Criminal Court (ICC) warrant.
India is not a member of the ICC, which issued the warrant in March over accusations of unlawfully deporting Ukrainian children, a war crime.
The Kremlin insists the warrant against Putin is "void".
Putin has skipped recent international gatherings and sent his Foreign Minister Sergei Lavrov to New Delhi instead.
Brazil is an ICC signatory but Lula, speaking to Indian news network Firstpost on Saturday, said Putin would be invited to next year's event, to be hosted by Brazil.
"We enjoy peace and we like to treat people well. So I believe Putin can go easily to Brazil," he said.
"If I'm the president of Brazil and if he comes to Brazil, there's no way that he will be arrested."
Lula also said that he would attend a BRICS bloc of developing nations summit in Russia next year.
On Saturday, the G20 nations adopted a declaration that avoided condemning Moscow for the war in Ukraine but called on all states to refrain from using force to grab territory.