'So much joy'
Brazil holds first carnival after 2 painful yrs of Covid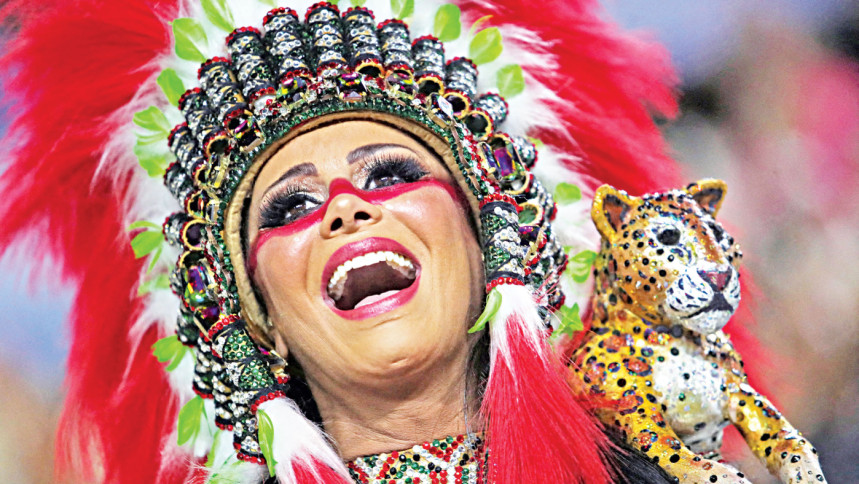 Rio de Janeiro's carnival, a glittering, sequin-studded festival, exploded back to life Friday with the first famed samba school parades since Covid-19 hit Brazil.
Shaking the ground in time to the beat, a sparkling sea of dancers, drummers and multi-story floats reclaimed the "Sambadrome," the iconic beach city's carnival parade venue, which had been turned into a drive-through vaccination center at the height of the health crisis.
The all-night parades by the city's top samba schools Friday and Saturday are the first since February 2020, marking a turning point for Brazil, where Covid-19 has claimed more than 660,000 lives -- second only to the United States.
"I'm just so happy. I think a lot of people are going to cry... including me," said geography teacher Ana Vieira, 48, who was wearing a giant, glistening white costume to parade for samba school Imperatriz.
"You can see the happiness on people's faces after two long years."
There were concerns carnival would be axed again this year. But with more than 75 percent of Brazil's 213 million people now fully vaccinated, the average weekly Covid-19 death toll has plunged from more than 3,000 a year ago to around 100 -- allowing the show to go on. All participants and the 75,000 attendees expected each night are required to present proof of vaccination.
Carnival should also provide some needed relief for the pandemic-battered economy. Beyond the swirl of floats, feathers and barely covered flesh, carnival is big business, moving an estimated four billion reais ($800 million) and creating at least 45,000 jobs.