No room for 'neo-nazism' in US: Ivanka Trump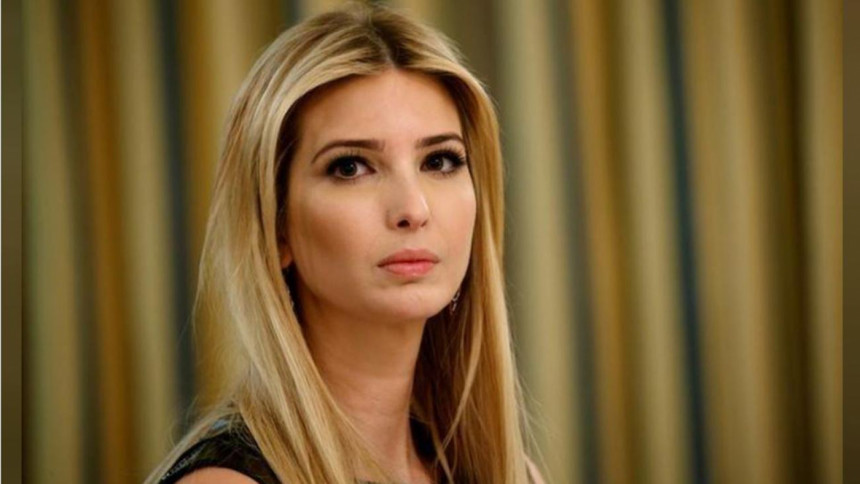 Ivanka Trump, President Donald Trump's daughter and a White House adviser, explicitly condemned "white supremacy, racism and neo-nazism" late Saturday in a manner her father seems reluctant to do.
The tweets come on the anniversary of deadly unrest triggered by a white supremacist rally in Charlottesville, Virginia. A similar far-right rally is scheduled for Sunday outside the White House.
"One year ago in Charlottesville, we witnessed an ugly display of hatred, racism, bigotry & violence," Ivanka Trump tweeted.
"While Americans are blessed to live in a nation that protects liberty, freedom of speech and diversity of opinion, there is no place for white supremacy, racism and neo-nazism in our great country," she said.
"Rather than tearing each other down with hatred, racism & violence, we can lift one another up, strengthen our communities and strive to help every American achieve his or her full potential!"
The tweets are notable because her father drew scorn after the Charlottesville bloodshed for initially avoiding any condemnation of the torch-bearing white supremacists who took part in that rally.
President Trump was roundly condemned for saying that there were "very fine people, on both sides" among the racists and the counter-protesters.
Two days later, after a firestorm of criticism, the president said: "Racism is evil and those who cause violence in its name are criminals and thugs, including the KKK, neo-Nazis, white supremacists, and other hate groups."
On Saturday the president issued a generic condemnation of racism in one of seven tweets of the day.
"The riots in Charlottesville a year ago resulted in senseless death and division," he wrote.
"We must come together as a nation. I condemn all types of racism and acts of violence. Peace to ALL Americans!"