Presumed dead in Thai jungle: 2 photos and hope rekindled
Families of missing Bangladeshis now turn to govt to get back loved ones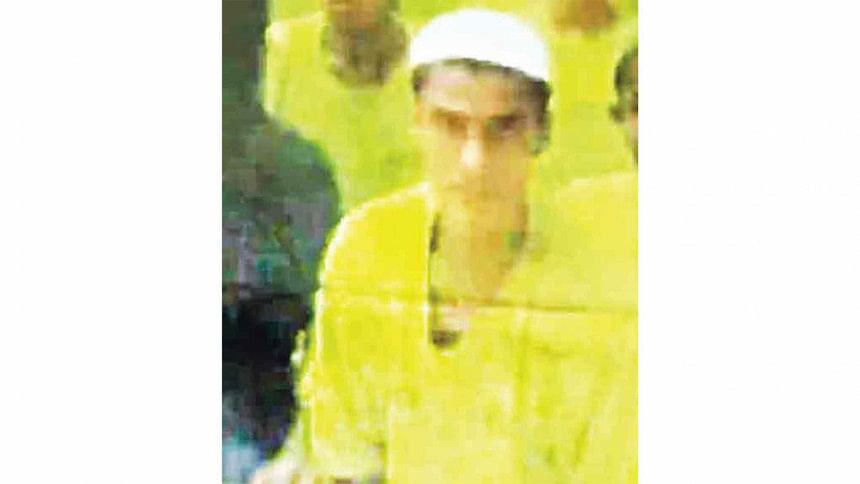 Hearing the news of the mass graves discovered in Thailand in 2015, family members of three men who had left Bangladesh two years ago thought they were among those buried.
But two photos from a prison in Bangkok, hand-delivered to families by another trafficking victim three years ago, rekindled hope.
Before that, for six long years, the three families had no evidence that their loved ones were alive. 
They came to Dhaka from remote areas in Maheshkhali upazila of Cox's Bazar to submit a letter to the foreign ministry yesterday, hoping that it would reach the foreign minister and lead to their dear ones' return.
The families in 2013 sold properties to send the three men to Malaysia so that they could earn well and improve the lives of the families they left behind.
But within months those dreams turned into nightmares.
Siddik was one of those family members. He last heard his brother Azizul's voice nine years ago, and it was under terrible  circumstances.
That conversation was some months after Azizul boarded a fishing vessel to go to Malaysia.
He was calling from a jungle in Thailand and said he was being held captive by human traffickers and needed Siddik to send Tk 2 lakh immediately.
"Please send at least a few thousand taka to the agent or they won't stop beating me," Siddik quoted his brother as saying when talking to this correspondent yesterday.
But Siddik, a fry catcher and salt farmer from Bagharpara in Maheshkhali, was unable to send anything.
"I had sold off our last goat to manage the Tk 2 lakh needed to send him to Malaysia. Where would I get the extra money?" asked Siddik.
Helpless, they had no choice but to leave Azizul's life to fate.
Nine years later, Siddik now knows his brother is alive and is serving time in a jail in Bang Kwang Central Prison.
"A man who was in jail with my brother came to us and showed us two photos. My brother was in one of the photos, wearing a cap and a green uniform. My brother told the man to contact our family and deliver the photo to us when he gets released," said Siddik.
"My mother was so happy to see the photo. She never lost hope that her son was alive."
Sources in human rights organisations in Thailand confirmed to Brac's migration unit that there are at least 17 Bangladeshi inmates serving time in Bang Kwang Central Prison, and seven more inmates in Klong Prem Central Prison.
There are 18 more Bangladeshi detainees in Bangkok's Immigrant Detention Centre in Sathon.
Human rights experts said that when legal migration of Bangladeshis to Malaysia was suspended, migrant workers were trafficked in boats. Many ended up tortured, thrown overboard, buried in mass graves, or thrown in prison.
Shariful Hasan, the head of Brac's migration unit, said, "Many people went to Malaysia by sea between 2013 and 2015. We don't know how many are missing. Our embassies should look into the prisons to check how many Bangladeshi inmates are incarcerated there."
The man carrying the photos reached out to the family of Maksud Miah. He could tell them the number of the Bang Kwang prison ward in which Maksud was kept, and even his inmate number.
Maksud too had last spoken to his brother Nur Kabir in 2013, three months after he set off in a boat from Teknaf.
A labourer from Sonadia island of Maheshkhali, he had thought the dreamland of Malaysia was just a fishing boat ride away. His brother said goodbye to him in Cox's Bazar town, and an agent took him off to Teknaf from where he would board a boat.
"We catch fry for a living," said Nur Kabir, "and we sold off all our land and our home to come up with Tk 2 lakh and send Maksud to Malaysia.
"Three months later, an agent called us and handed the phone to my brother. Maksud was crying and said he was in Thailand. They were torturing him and he said he needed Tk 2 lakh more for a safe passage to Malaysia," said Nur Kabir.
"He asked me to send at least Tk 20,000, but I had nothing."
Kabir did not have the money, and so he heard no news of his brother until three years ago, when a man came to his house with his brother's inmate number.
Also seen in the photos is Mozaher Miah, of Howanok union in Maheshkhali, who too had attempted to go to Malaysia around the same time using the same route.
Mozaher Ali's wife Juhra Khatun left no stone unturned to get her husband back ever since she saw the photo and learnt that he was alive.
She persuaded the chairman of Howanok union parishad to write to the Maheshkhali upazila nirbahi officer. She wrote to the deputy commissioner of Cox's Bazar. Her case was verified by the assistant commissioner and the special branch of police in Cox's Bazar.
But it was all to no avail, the family members said.
Now, they can only wait and see if their latest effort, the letter to the ministry, will bear any fruit.