Barind Farmers: At mercy of 'water lords'
On April 9, Mukul Soren, a Santal farmer in Rajshahi, drank pesticide in a suicide attempt over not getting irrigation water from the same deep tubewell that allegedly led to the suicide of two farmers, also Santals, last year.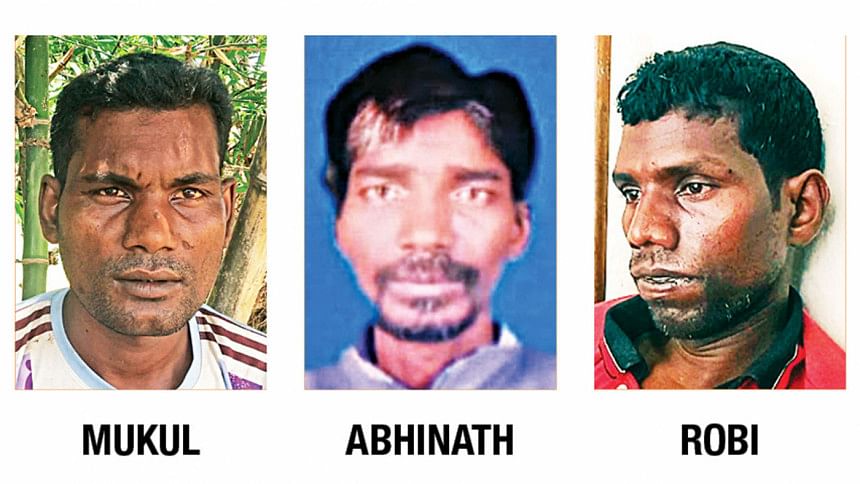 All three were fed up with the exploitative system of irrigation water distribution in parts of the Barind region.
The Barind region, known as the rice bowl of Bangladesh, faces a great catastrophe with its groundwater levels depleting fast. In this water-stressed region, irrigation tubewells have now become a tool for the people with political clout to exploit farmers.
A significant number of these farmers belong to ethnic minority communities and is therefore more vulnerable to exploitation.
Last year, Abhinath Mardi, 36, and his cousin Robi Mardi, 27, died by suicide in Godagari of Rajshahi allegedly after the local tubewell operator refused them the irrigation water they were entitled to, according to family members and case documents.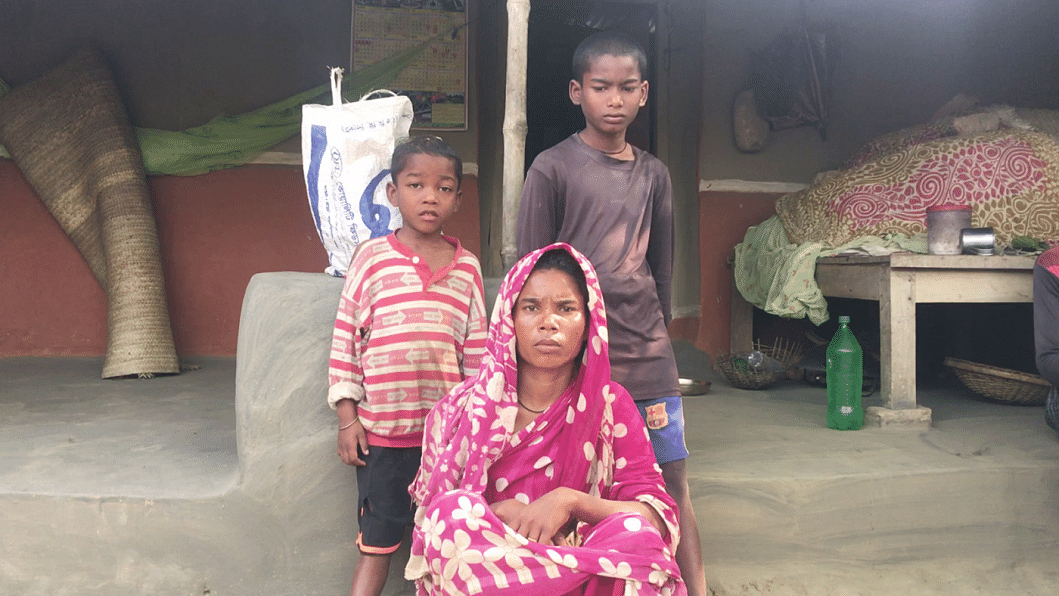 After public outcries, police arrested and pressed charges against Shakhawat Hossain, the tubewell operator.
The Barind Multipurpose Development Authority (BMDA), the government agency responsible for overseeing irrigation in the region, replaced Shakhawat with a new operator, Hashem Ali Babu. But there seems to be no respite from the exploitation by the operators, appointed by the BMDA.
It was the same tubewell in Rajshahi's Issoripur village that drove Mukul, 35, to make an attempt on his own life. Unlike the Mardi cousins, Mukul survived as he was swiftly taken to a hospital.
"Water scarcity pushed me to the brink after I could not irrigate my land for eight days during peak irrigation season," Mukul told The Daily Star recently.
"The tubewell operator then called me one dawn, promising me irrigation water. I went there around 5:00am. But he kept me waiting till afternoon and then asked me to call him later, just like the prior days. Devastated and furious, I collected insecticide and drank it that afternoon," he recalled.
A DOUBLE-EDGED SWORD
In the mid-1980s, the Barind region's groundwater level was just eight meters below the surface, and farmers relied on surface and rainwater for irrigation, according to a recent study by Water Resources Planning Organisation (WARPO), a government agency.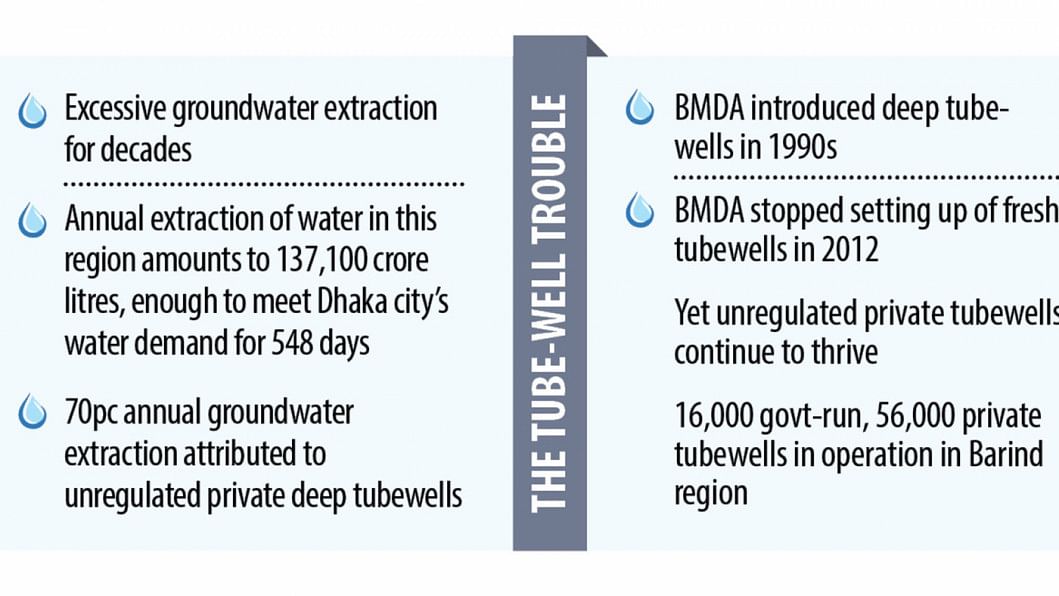 Things started changing in the 1990s when the Barind Multipurpose Development Authority (BMDA) introduced deep tubewells, enabling farmers to cultivate three crops annually and transforming the northwest into a thriving grain-producing hub.
Following the BMDA's lead, private individuals, including affluent farmers and businesspeople, began installing their own deep tubewells, contributing to the region's agricultural and industrial water supplies.
Although the BMDA stopped installation of any new deep tubewells in 2012 and shifted its focus to surface water sources, unregulated private tubewell operators continued to thrive, exerting a significant impact on the Barind's already dipping water levels.
The irony is while the Barind contributes to the nation's food security through bountiful rice harvests, it is the very success of these crops that exposes the region to a grave water crisis.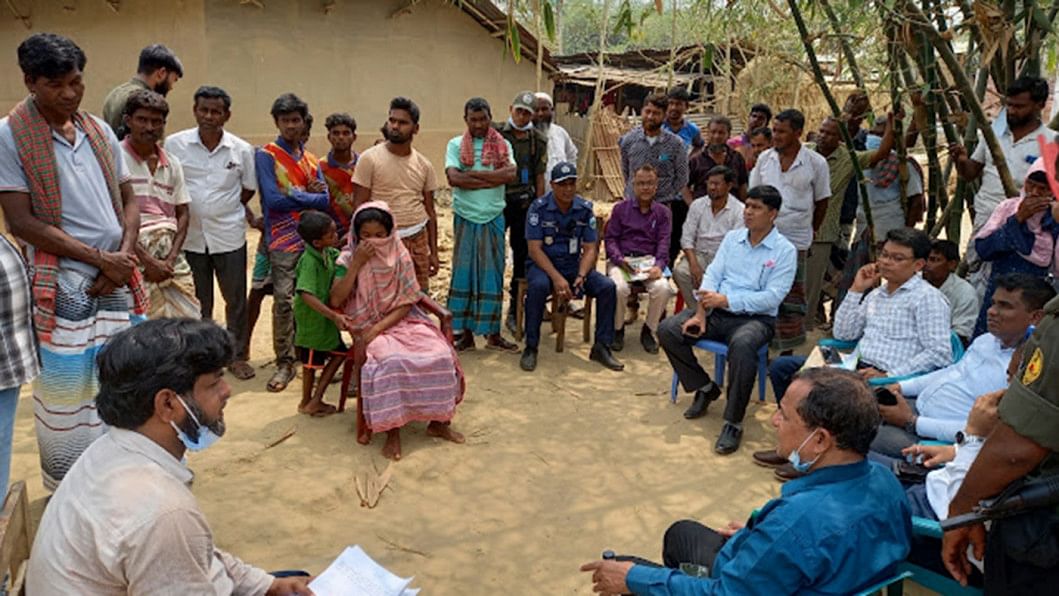 In 2021, the average depth of groundwater level was 18 metres in much of Rajshahi, Naogaon and Chapainawabganj, the three districts that are among the most affected by depleting groundwater levels, WARPO data show.
A recent estimate by BMDA shows around 70 percent of the Barind region's annual groundwater extraction, totaling 137,100 crore litres, is attributed to the private deep tubewells. At an estimated rate of 250 crore litre per day, this water could meet Dhaka city's water demand for one and a half years (548 days).
These private tubewell operators along with the ones appointed by BMDA have developed a system that is designed to exploit poor farmers using their influence and political link. 
"It's the same vicious cycle no matter which party is in power. During the BNP-Jamaat regime, the operators were from the two parties. After the changeover in 2009, Awami League men and their associates now run the show," said Bimol Rajoar, president of Rajshahi chapter of Jatiya Adivasi Parishad.
BMDA Executive Director Abdur Rashid acknowledges this.
"Upon receiving complaints from farmers, we have terminated some operators. However, the problem seems to persist as they have political connections. We are looking into it," he said in a video interview.
EXPLOITING A GOOD INITIATIVE
Given the region's water shortages, Barind farmers have been receiving irrigation water under BMDA management since its inception in 1992. For this, they have to pay a nominal charge, which is now Tk 85-125 per hour of irrigation.
In 2005, the Barind authorities introduced pre-paid metre system replacing the paper coupon system to save water and stop financial exploitation of farmers by private tubewell operators, according to BMDA website.
Currently, there are 16,000 government-run and 56,000 private-run irrigation deep tubewells covering 16 districts of Rajshahi and Rangpur divisions. More than half of the tubewells are in Rajshahi, Naogaon and Chapainawabganj, according to BMDA sources.
For the operations of the deep tubewells within a certain area, known as "scheme area", the Barind authorities create farmers' group and appoint operators on 10 percent commission. Farmers are given smart cards, introduced in 2014, which they can recharge from the BMDA office or its dealers at upazila and union levels. Using this card, they can take required irrigation water against the government fixed charges.
Under the BMDA rules, tubewell operators must use the smart cards to provide irrigation waters as per the farmers' requirement based on a "first come first serve policy" and never provide water outside the scheme area.
But at least 17 santal farmers of Nimghutu and Borshapara villages in Godagari upazila of Rajshahi, including Mukul Soren, said the operators are reluctant to go by the rules. Instead, using the relatively poor farmers' irrigation cards, they sell the water to affluent farmers at higher charges, and beyond the scheme area.
In some cases, the operators take the smart cards away from the farmers and ask them to enter into direct contracts with them at rates that are 6-28 times higher than the government-fixed rates. When farmers fail to pay, the water supply is delayed or even stopped, farmers said.
"When we go to ask for irrigation water against our prepaid cards, the operator delay our turn by hours, sometimes supplying the water late into the nights. We have to remain awake at night to get water," said Gopal Soren from Borsapara village.
Under BMDA's Irrigation Policy of 2008, cash transactions are prohibited, and it can lead to cancellation of dealership.
"Those who can pay more, get more. That's their entire business model," said Abu Bakar, a farmer of Bijaynagar village.
At least 40 farmers from Shankarpur and Mohor villages in Rajshahi's Tanore upazila told The Daily Star that to avoid harassment, they agreed to pay the operators Tk 1,500-3,500 per bigha so they get irrigation water on time.
"Farmers' groups never work as the group members are chosen by the operators," said Alamgir Hossain, a farmer of Mohor village.
As many as 14 farmers who used water from Issoripur deep tubewell to cultivate Boro paddy on some 125 bighas of land outside the scheme area last season said they had to pay at least Tk 800 per bigha.
Hashem Ali Babu, the operator of Issoripur tubewell, said he provides water outside the scheme area on "humanitarian grounds". "When a farmer needs water, I can't turn him down even if it is in violation of the rules."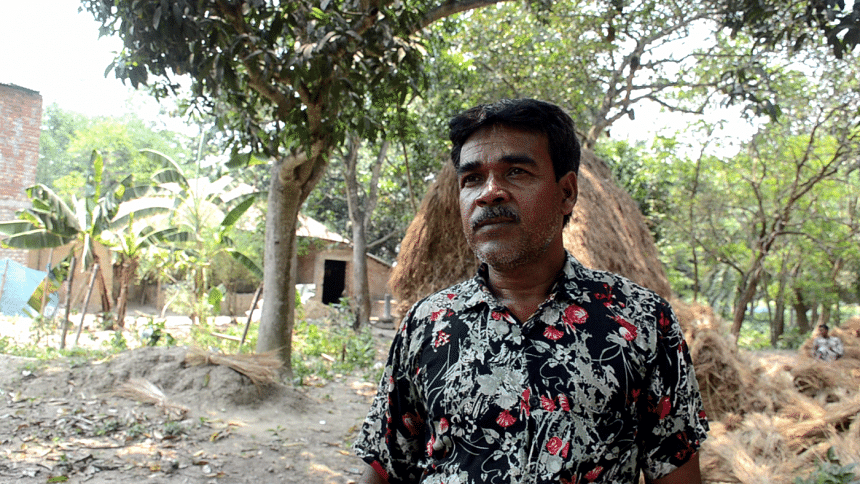 All the 14 operators of Shankarpur and Mohor villages are affiliated with Awami League politics. Twelve of them hold various positions in the ruling party. One of them joined Awami League from BNP before being appointed as a tubewell operator.
Farmers said only one of the 14 operators run the irrigation system using the smart cards.
"Farmers agreed on my rates as they don't have to wait for water and pay additional maintenance fees in this process," said Md Asaduzzaman, one of the operators who supplies water at a fixed rate that he himself has set. He is general secretary of Talondo union unit of Bangabandhu Sainik League.
BMDA executive director said they removed one operator last month for demanding Tk 3,000 from farmers for irrigation water. 
"But sometimes our interventions do not make much difference due to political links of the operators," he said.
Last year, one operator took the matter all the way to the agriculture ministry after his termination, although the ministry later backed the BMDA's decision, he added.
AKIN TO 'FEUDALISM'
The deepening water crisis in the region, exacerbated by climate change and excessive groundwater extraction, compounds the challenges faced by farmers.
In FY 2022-23 alone, the groundwater level fell by at least two feet, which is double the usual annual drop, said Prof Chowdhury Sarwar Jahan of Rajshahi University's geology and mining department.
Among the most affected areas are Nachol and Gomostapur upazilas in Chapainawabganj, Tanore and Godagari in Rajshahi, and Porsha, Sapahar, and Niamatpur upazilas in Naogaon.
"Even after five decades of independence, the water crisis connected to the operations of deep tubewells continue to facilitate the rise of feudalism in the Barind region, empowering the politically connected and perpetuating a system of inequality," said Prof Chowdhury.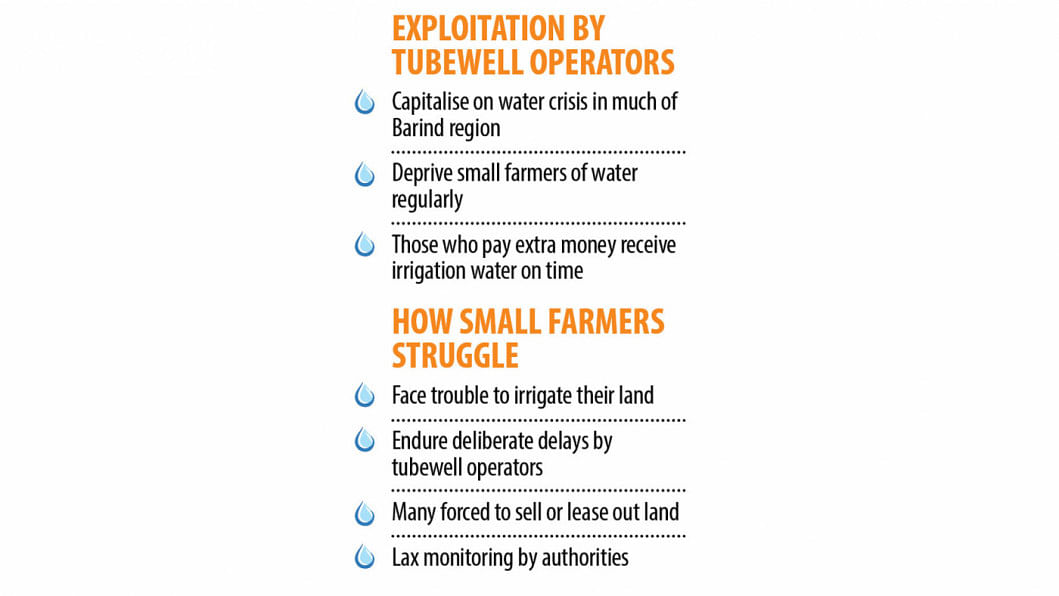 Arif Ether, a programme coordinator of Centre for Capacity Building of Voluntary Organisation, a Rajshahi-based NGO, blamed lax monitoring by the authorities for parts of the crisis.
"The ethnic minority farmers suffer more because they are more vulnerable," he said.
Shamsul Wadud, additional director of the Department of Agricultural Extension in Rajshahi, said timely and adequate irrigation of paddy fields from March to early May is very crucial for good yield, and denying farmers water in these crucial months may spell disasters both for the yield and the growers.
A slogan on the back of the farmers' irrigation smart cards best captures the vitality of water in Barind region. The slogan reads: Barind is the land where life is written in water.
Santal farmers Abhinath Mardi and Robi Mardi have proven this with their lives, while Mukul Soren has had the lesson of his life.
"The irrigation tubewells are oil mines for the operators. But farmers like us who desperately need water suffer," said Mazed Ali, a farmer from Jogpur village.