Irrigation water: Back against wall, Santal farmer dies by suicide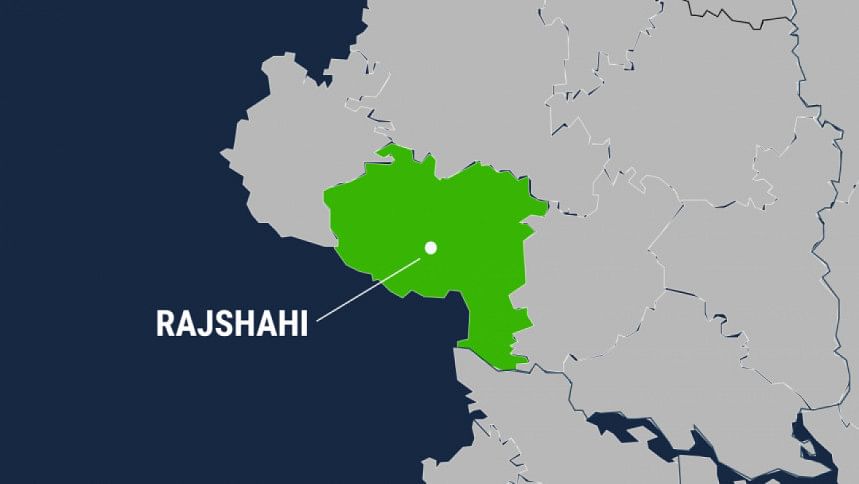 A farmer in Rajshahi's Godagari upazila died on Wednesday after he and his cousin drank pesticide, police said.
In primary probe police found that the two had drunk the pesticide for not getting water for their farmland, said Additional SP Iftekhayer Alam of Rajshahi, adding that the matter was still under investigation and that police have recorded an unnatural death case.
Both men belong to the Santal community.
Abhinath Mardi, 36, died at his home the day after he took the pesticide, said Kamrul Islam, officer-in-charge of Godagari Police Station.
The deceased's cousin, Robi Mardi, 27, is undergoing treatment at the Rajshahi Medical College Hospital, the OC added.
Police recovered Abhinath's body from his home yesterday morning and sent it to RMCH for autopsy.
According to police, eye-witnesses and locals, the two cousins drank the pesticide near a deep tube-well of Barind Multipurpose Development Authority (BMDA) at Ishwaripur village of the same union around 5:30pm.
Hours later, Shakhawat Hossain, the deep tube-well operator, hired Bappi Mardi, a rickshaw van puller of Nimghutu village, to take Abhinath and Robi home, police and locals said.
Bappi Mardi, however, told this correspondent that he took Abhinath to his home with Shakhawat, but not Robi.
"I saw Shakhawat walking through crop fields toward the road with Abhinath leaning over his shoulder," Bappi Mardi told this correspondent.
From Abhinath and Shakhawat's conversation on the back of his rickshaw van, Bappi learnt that the farmers had pesticides with them when they went to visit the deep tube-well as they needed water for their farmland.
When Shakhawat denied them water, they drank the pesticide.
"Abhinath was crying and saying 'I drank poison, I will die soon', and begged me not to take him home because he wanted to die by the deep tube-well pump," Bappi said, adding that Abhinath soon fell silent.
Bappi and Shakhawat left Abhinath at the latter's home, he said.
This correspondent went to see Robi Mardi at RMCH, but the farmer was in no state to talk.
Both Abhinath and Robi badly needed irrigation water and they were being ignored by the BMDA's deep tube-well operator for over two weeks, locals said.
People of the Santal community have been complaining about not getting irrigation water for several days, said Bimol Chandra Rajoar, a leader of Jatiya Adivashi Parishad.
When this correspondent tried to contact Shakhawat Hossain, his wife Arefin Ara answered his mobile phone and said Shakhawat was unavailable. She also said he was an Awami League activist and that the farmers drank liquor, not poison.
OC Kamrul Islam said Shakhawat told police that some 160 farmers took water from the tube-well and cultivated Boro paddy on some 265 bighas.
He had to maintain a queue of farmers as the deep tube-well had lost its capacity to extract sufficient water, Shakhawat told police. 
"All farmers suffer the same water crisis," the OC said.
Rafiqul Hasan, assistant engineer of BMDA Godagari zone said there should be no crisis of irrigation water under the deep tube-well's coverage at this time.
"Water crisis occurs in mid-summer," he said, adding that he had received no complaint of deep tube-well operators depriving people of indigenous communities.