Quota reform demo: Eden College student held in Sirajganj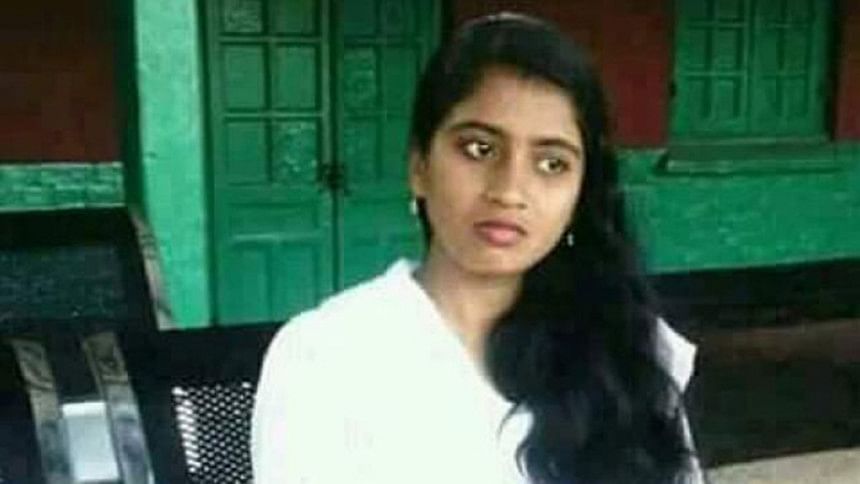 A student of Eden College, also a leader of the quota reform movement, was arrested from her grandfather's house in Belkuchi upazila of Sirajganj district early today, police said.
The cyber crime unit of the Counter Terrorism and Transnational Crime (CTTC) unit and members of Belkuchi Police Station arrested Lutfur Nahar Luma around 4:30am from Khidrachapri area, Mohammad Abdur Rajjak, officer-in-charge of Belkuchi Police Station told The Daily Star.
Luma, who is a second-year student of Social Science at Eden College, hails from Kashiani upazila and was hiding at her grandfather's house, the OC said.
She was arrested in a case filed under Information and Communication Technology (ICT) act filed with the Ramna Police Station, Mohammad Abdur Rajjak, he added.
She has been brought to Dhaka for interrogation; the police official also said adding that further details of the case cannot be revealed at the moment for the sake of investigation.
Luma has been picked up a day after Tasnim, a master's student of sociology department of Dhaka University, was detained from Shamsunnahar Hall area over "provocative" Facebook posts.
However, Tasnim, also an activist of the quota reform movement, was released four hours into detention.
Quota Reform Movement
On Monday, Cabinet Secretary M Shafiul Alam, chief of the seven-member review committee, told journalists that the panel suggested abolishing almost all quotas and prioritising a merit-based recruitment system.
He said the committee would also seek the Supreme Court's opinion about the 30 percent quota for freedom fighters' children and grandchildren.
Yesterday, the quota reform movement leaders reiterated their three-point demand, including unconditional release of the arrested leaders of the platform and exemplary punishment of the attackers of quota reformists. They issued an ultimatum to the government to fulfil their demands by August 31.
In February, students of different public universities and jobseekers, under the banner of Bangladesh Sadharan Chhatra Adhikar Sangrakkhan Parishad, started the movement.
Amid countrywide agitation, Prime Minister Sheikh Hasina on April 11 announced all quotas in civil service would be abolished.
But as no gazette notification was issued, the protesters began boycotting classes and examinations in all universities and colleges from May 14.
The movement lost momentum following attacks on demonstrators allegedly by Chhatra League activists and arrests of some of its leaders.