Shahidul Alam sent to prison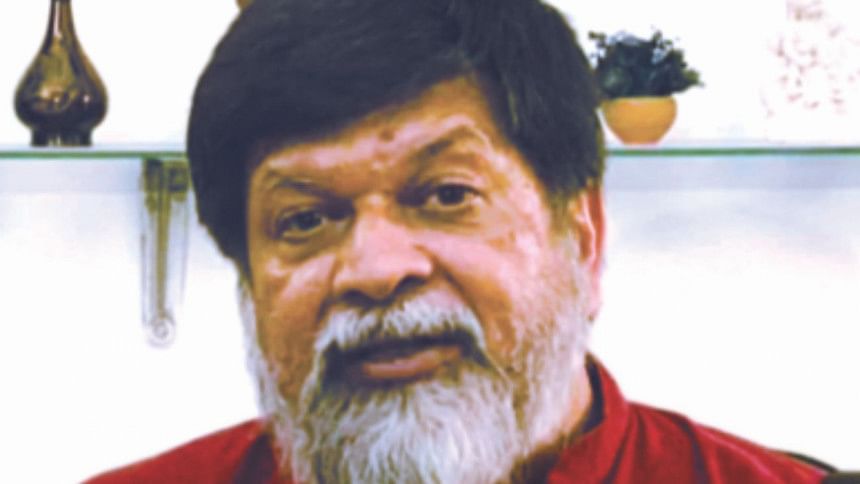 A Dhaka court yesterday sent noted photographer Shahidul Alam to jail after police produced him before it in a case filed for spreading propaganda and false information against the government.
He was produced before the Dhaka Chief Metropolitan Magistrate's Court around 3:00pm after a seven-day remand, and the court sent him to jail, Moshiur Rahman, deputy commissioner (DB-North) of Police, told this newspaper.
Contacted, Sub-Inspector Mahmudur Rahman, general recording officer at the CMM Court, told this newspaper that police prayed to the court for keeping him in prison until the completion of the probe in the case, filed under section 57 of the Information and Communications Technology Act.
Shahidul's wife Rahnuma Ahmed said they were not aware that her husband would be produced before the court yesterday. She learnt about the development from media reports in the evening.
"We had information that he would be placed before the court tomorrow [Monday]. So none of our lawyers was present at the court," she told The Daily Star last night.
Contacted, Shahidul's counsel Jyotirmoy Barua said his client was supposed to be produced before the court today.
The lawyer said they would try to find out how Shahidul was produced before the court a day before the scheduled date.
Moshiur, however, said Shahidul was produced before the court "on due date" after the remand and following a medical check-up.
Shahidul, 63, was picked up by law enforcers on August 5 night from his Dhanmondi flat.
The following day, police produced him before the CMM Court and sought a 10-day remand. The court placed him on a seven-day remand.
Shahidul told the court that he was tortured in custody. But police refuted the allegation.
In response to a writ petition filed by his wife Rahnuma on August 7, the High Court directed the authorities to immediately send him to Bangabandhu Sheikh Mujib Medical University (BSMMU), arrange his medical examination, and submit a report by 10:30am on August 9.
The BSMMU authorities formed a four-member medical board to examine his physical and mental condition. The board's report submitted to the HC mentioned that he was physically and mentally sound.
During a hearing on August 9, the defence argued before the HC that there was no psychologist in the medical board to examine his mental condition.
Later, the court directed the home secretary to arrange examination to determine whether Shahidul was tortured in custody and submit a report to this effect before the lower court concerned by today.