HC may hear Shahidul Alam's bail petition today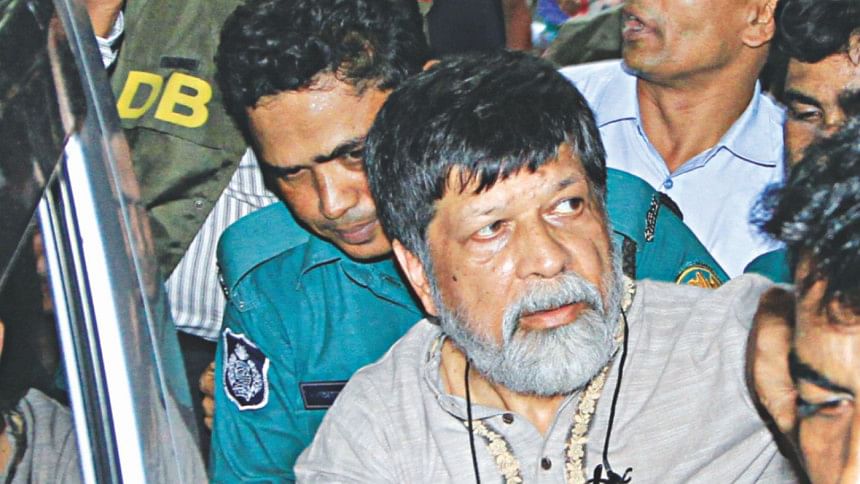 Barrister Jyotimoy Barua, a lawyer for internationally-acclaimed photographer Shahidul Alam, yesterday said he will request the HC to hear Shahidul's bail petition today.
Shahidul's bail petition is enlisted as item no 208 on the hearing list of the bench of Justice Md Ruhul Quddus and Justice Khandaker Diliruzzaman, the lawyer said.
"If the bench holds hearing of all listed petitions serially, Shahidul's bail plea will not be heard today. Therefore, we will place a petition before the bench to hold the bail hearing earlier in the day," Barrister Jyotirmoy Barua said.
Barrister Sara Hossain and Barrister Jyotirmoy Barua jointly submitted the bail petition on August 28 after the renowned photographer was sued under the Information and Communication Technology (ICT) Act.
The bail petition stated that he may be granted bail as he is physically ill, adding that he will, however, face the trial proceedings and, if granted bail, will not leave the country.
Earlier, the bail petition was included in the hearing list on August 29.
The photographer landed in jail on charges of "spreading propaganda and false information against the government".
He was picked up by law enforcers from his home in Dhanmondi on August 5. The next day, a Dhaka court placed him on a seven-day remand.
Shahidul said he was being tortured in custody, but police denied the allegation.
He was sent to jail on August 13 after completing his remand period.