Free Shahidul, drop charges against him
Chomsky, Arundhati renew call to govt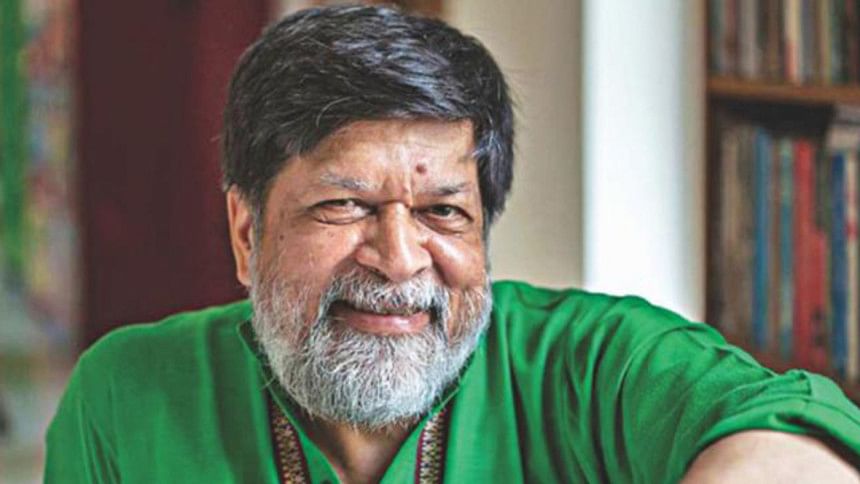 Noam Chomsky, Arundhati Roy and three other acclaimed authors have for the second time urged the Bangladesh government to release noted photographer Shahidul Alam.
"We urge the government of Bangladesh to urgently release Shahidul Alam and drop all the cases against him," said a statement.
Indian writer Arundhati Roy, American linguist Noam Chomsky, Canadian author Naomi Klein, American playwright Eve Ensler and Indian journalist Vijay Prasad have issued the statement calling for Shahidul's release for the second time on Wednesday.
"In 1971, Sheikh Mujibur Rahman, the leader of Bangladesh's freedom movement and father of the current Prime Minister, said -- I have given you independence, now go and preserve it. We urge Prime Minister Sheikh Hasina Wazed to honour her father's words. To preserve independence means to preserve the freedom of the press. Free Shahidul Alam," the statement, tweeted by Indian journalist Salil Tripathi, said.
Acclaimed photographer Shahidul, 63, is now in Dhaka central jail in a case filed under the controversial Section 57 of Information and Communication Technology (ICT) Act.
Police charged him with "spreading propaganda and false information against the government".
Shahidul was picked up by plainclothes men from his home in the capital's Dhanmondi on August 5.
Police filed the case against him and produced him before a Dhaka court the following day.
He was placed on a seven-day remand.
In court, Shahidul said he was tortured in custody. Police denied the allegation.
On completion of his seven-day remand, Shahidul was denied bail and sent to jail by a Dhaka court on August 13.
On September 4, a judge of the High Court bench felt "embarrassed" to hear Shahidul's bail petition in the case against him.
The bench, however, did not disclose a reason for it.
Many notable personalities, including Nobel Laureate Amartya Sen along with 11 other Nobel Prize winners, have also called for immediate release of Shahidul.