Shahidul's bail hearing begins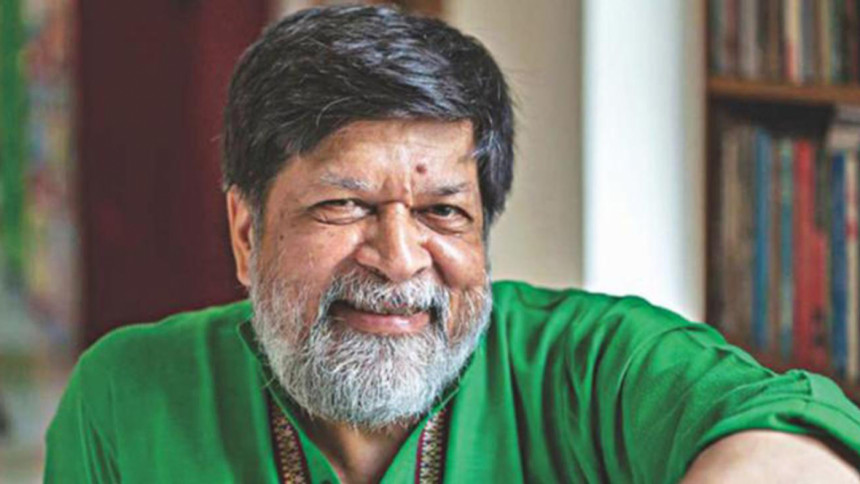 The High Court (HC) yesterday started hearing on Shahidul Alam's bail petition, in a case filed against him under section 57 of Information and Communication Technology (ICT) Act.
The bench of Justice AKM Asaduzzaman and Justice SM Mozibur Rahman also fixed 2:00pm today for continuing the proceedings.
His lawyer Barrister Sara Hossain yesterday said that Shahidul's statement in the FIR does not coincide with his Facebook post.
"There is no specific allegation against Shahidul in the FIR," Sara also argued.
Shahidul criticised the government's actions, which falls within his fundamental rights, the lawyer said, adding, he only exercised his constitutional right of freedom of expression.
Sara prayed to the bench for Shahidul's bail, saying that he was sent to jail in a case filed on baseless allegations.      
Opposing the bail petitition, Additional Attorney General Momtaz Uddin Fakir said, there are specific allegations against Shahidul of provoking the students during the safe-road movement.
The prosecution will place its arguments today, Deputy Attorney General Dr Md Bashir Ullah said.
Shahidul submitted the bail petition to the HC on September 18, in which he said that the allegations against him do not fall under section 57.
This is his second plea moved before the HC seeking bail in the same case.
Earlier on September 10, HC directed the trial court concerned to dispose of the bail application by September 11.
The trial court rejected bail to the photographer on the same day.