Ex-BNP lawmaker sent to jail in Prof Aftab murder case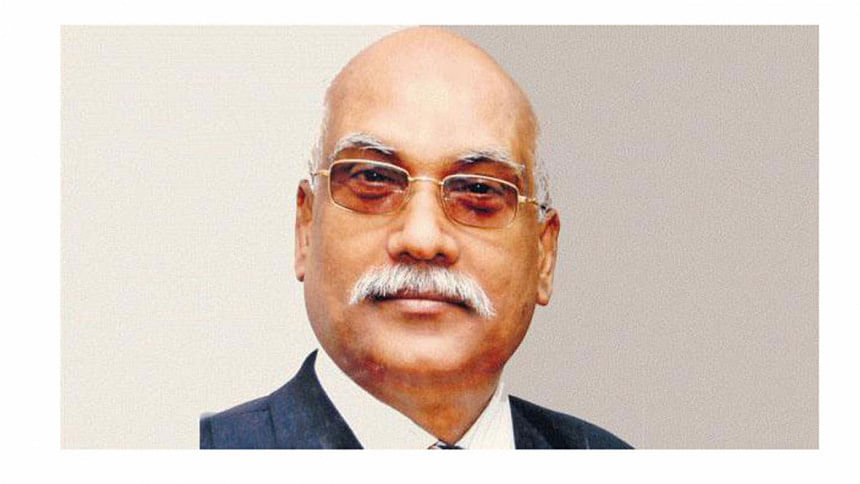 A Dhaka court today sent former BNP lawmaker Mofiqul Hasan Tripti to jail after he was produced before the court with a 10-day remand prayer in connection with the murder of Prof Aftab Ahmed, a Dhaka University teacher and former vice-chancellor of National University, in 2006.
Metropolitan Magistrate Muhammad Fahd Bin Amin Chowdhury passed the order upon an elaborate hearing on the remand prayer.
In the remand prayer, Criminal Investigation Department (CID) Inspector Subrata Kumar Saha, also the investigation officer of the case, told the court that one of the accused in the case arrested earlier gave a confessional statement where he revealed that the former lawmaker gave money for killing the victim.
"So Tripti needs to be remanded to find out vital clues about the killing," he said.
On the other hand, Tripti's lawyer Advocate Masud Ahmed Talukder told the court that his client on May 29 last year got an ad-interim bail from the High Court that asked law enforcement agencies not to arrest Tripti without any arrest warrant from any court.
The arrest by the CID was a gross-violation of the HC order, he said.     
After hearing both the sides' argument, the magistrate fixed August 13 for hearing on the remand prayer in presence of Tripti and ordered to send him to jail.
CID arrested Tripti from his Banani residence in the capital yesterday.
On September 23, 2006, three unidentified youths shot Prof Aftab, a senior professor of political science department at Dhaka University (DU), after entering his Fuller Road residence on DU campus.
He was rushed to Samorita Hospital with two bullet wounds and was later transferred to the Combined Military Hospital (CMH), where he succumbed to his injuries four days later.