Journos form human chain demanding arrest of attackers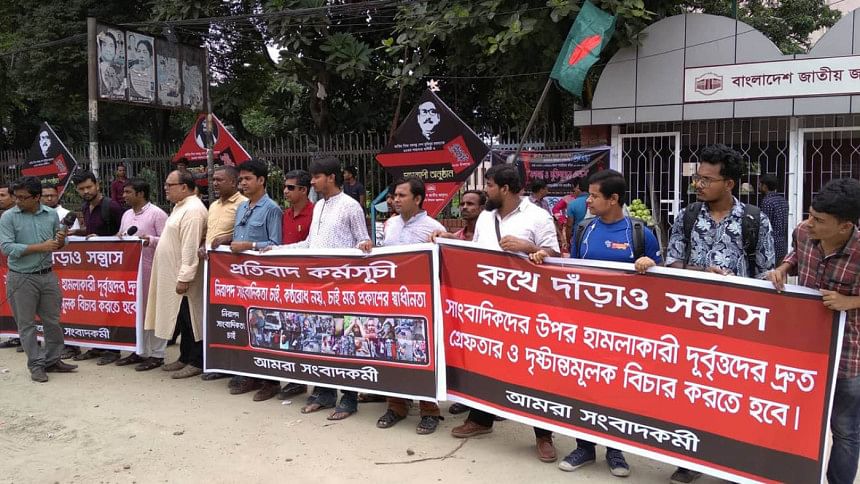 Journalists from different news organisations today formed a human chain in front of National Museum in Dhaka's Shahbagh demanding arrest and exemplary punishment of those who launched attacks on journalists while they were on duty during student protests for safe roads.
More than 100 journalists formed the human chain holding banners around 11:00am, reports our staff photographer from the spot.
The journalists expressed concern saying that the law enforces are arresting the student protesters who demanded safe roads whereas they are not arresting the culprits who carried out the brutal attacks on journalists and students.