Slaughtering everywhere, govt advice goes unheeded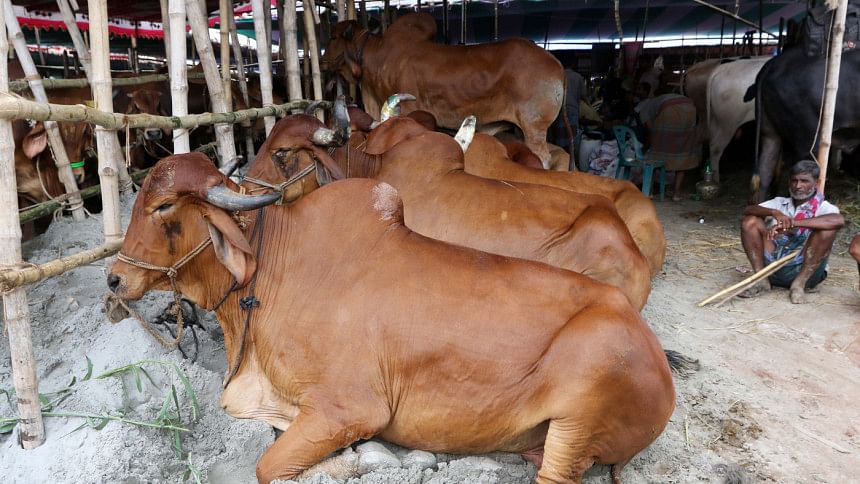 Though the city corporations have designated 620 places in Dhaka South and 543 in Dhaka Northfor slaughtering sacrificial animals, the city-dwells slaughtered their cattle on the streets in front of their respective houses, with bloods running down the streets.

While visiting different areas of the capital, including Bailey Road, Santinagar and Shiddheswari, in the morning, this UNB correspondent found people slaughtering cattle everywhere, making roads dirtier.

Many families were using their parking lots for slaughtering and then sweeping the places with water sending the gory and dung onto the streets.

In some places, people were also seen throwing animal wastes from inside onto the streets.

This year, authorities set aside 2,954 spots in 11 city corporations of the country for slaughtering sacrificial animals during the Eid-ul-Azha.

Among the spots, there are 620 in Dhaka South, 543 in Dhaka North, 210 in Rajshahi, 314 in Chattogram, 163 in Khulna, 135 in Barisal, 36 in Sylhet, 183 in Narayanganj, 117 in Rangpur, 190 in Cumilla and 443 in Gazipur.

But, the government's drive and campaign in this regard have apparently failed as people hardly cared about the instruction.