Price of cows on the rise, supply moderate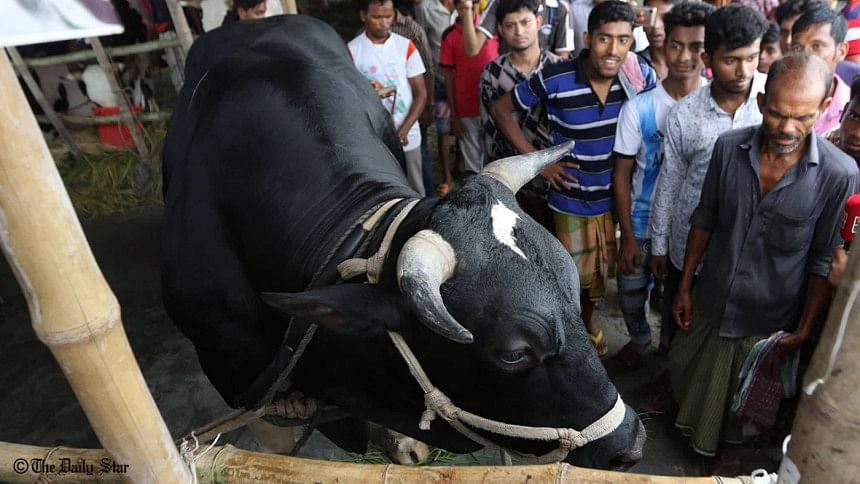 The prices of cows at the cattle markets in Dhaka for Eid-ul-Azha have been observed to be higher than in the previous year, though the supply was moderate.
Cattle owners and businessmen said the prices of cows are on the rise as the prices of cattle food are rising.
Last year, the price of chaff was Tk 26 per kilogramme whereas the price has gone up to Tk 38 per kg this year, Hamidul Islam, a cattle producer and dealer, told The Daily Star at Kochukhet cattle market in the capital.
As a result, the cattle dealers have to pay a higher price to buy the cattles from the producers, he said.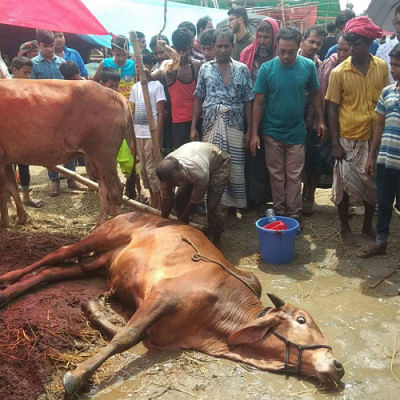 The cows that were bought at Tk 60,000 are now priced at more than Tk 65,000, he added.  
Although the supply of the cattle was moderately sufficient, the number of customers was less in Gabtoli and Kochukhet cattle markets.
The overall management of the markets was satisfactory but some cows are getting ill due to the high temperature, said Dr Md Shamim Al Razi, a veterinary physician at the Kochukhet cattle market.