Free Shahidul immediately
426 academics in Australia urge govt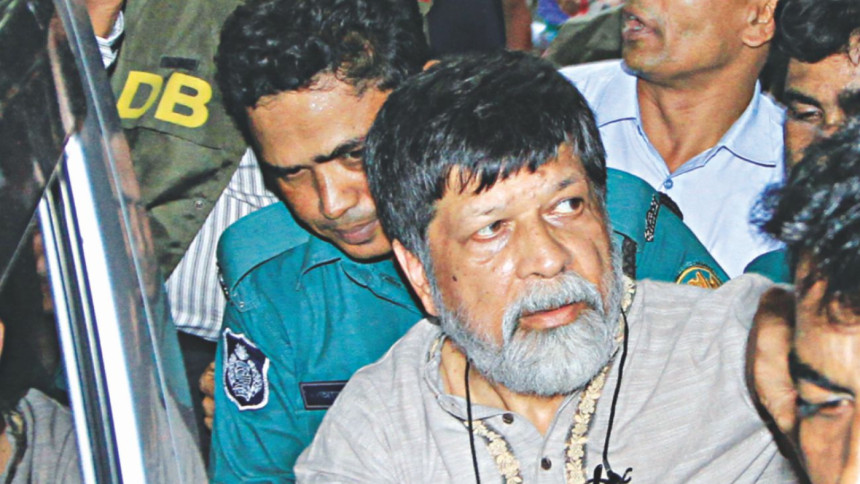 As many as 426 academics from various universities in Australia on Friday urged the Government of Bangladesh to immediately release eminent photographer and social activist Shahidul Alam, who was picked up by law enforcers on August 5.
They also condemned the detention, alleged torture and proposed prosecution of Shahidul as well as the recent violence against students and journalists during protests for road safety, according to a statement.
The academics sent the statement to Home Minister Asaduzzaman Khan Kamal. Copies were also sent to Australian High Commissioner to Bangladesh Julia Niblett and Bangladesh High Commissioner to Australia Mohammad Sufiur Rahman.
In the statement, they said Shahidul, also an adjunct faculty member of RMIT University in Australia, is a good friend of their country and an invaluable member of their academic community.
He has a global reputation as a champion of the peoples of Bangladesh and South Asia generally, and his energetic defence of human rights across the region is exemplary. He has enriched the lives of hundreds of Australian academics, journalists, artists and students.
"We endorse the Amnesty International call for the Bangladeshi authorities to immediately and unconditionally release Shahidul, who is a prisoner of conscience, and drop all charges as he has been detained solely for peacefully exercising his human right to freedom of expression," the statement said.
"Ensure that activists, human rights defenders, journalists, academics and members of the political opposition and other members of the public are able to peacefully exercise their rights to freedom of expression, freedom of peaceful assembly and freedom of association."
Adela Abu-Arab, lecturer at Monash University, Tito Ambyo, lecturer at RMIT University, David Bainbridge, senior lecturer at Deakin University, and Michele Barker, senior lecturer at University of New South Wales, are among the signatories of the statement.
Plainclothes law enforcers picked up Shahidul from his residence in Dhanmondi area shortly after he had given an interview to Al-Jazeera on the students' protests.
He was charged with making "provocative comments" under section 57 of the Information and Communication Technology (ICT) Act and placed on seven days' remand. He was initially denied access to a lawyer and was allegedly beaten up by the law enforcers.
He was sent to jail on August 12.
After his detention, many artists, Nobel laureates, rights organisations, academics and politicians across the globe condemned such incident and demanded his immediate release.